Fintech trend and outlook in November: contactless payments in shops continue to take a flight.
1 in 3 shoppers use or plan to use more contactless payments in offline checkout. This fintech trend is driven by speed, convenience, and hygiene. Will you be using tap-and-go this Peak season?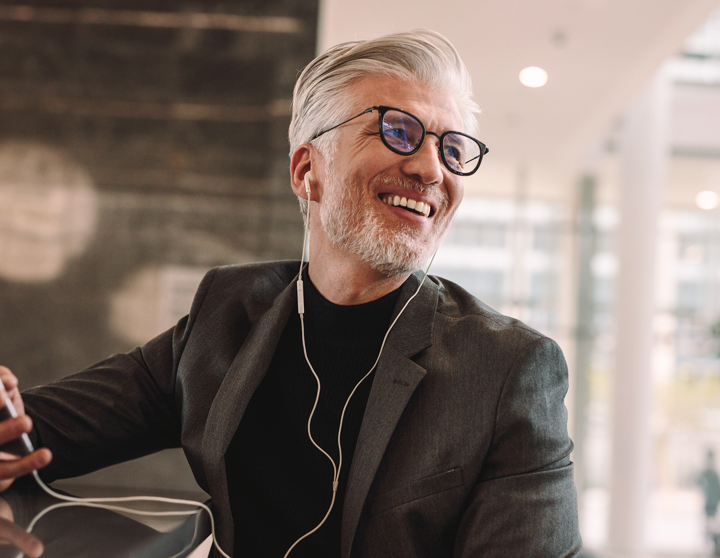 We all see it happening in front of our very eyes when we are queuing at the supermarket or petrol station. People whip out their phone or preferred payment card to pay, without touching the payments device. The usage of contactless payments is growing strongly. Shops that sell food, snacks or drugstore and pharmacy items, or that have a quick service and lower basket value at checkout, are in particular the places to see touchless money transfers.
It is fair to say the tap-to-pay method is not new anymore. However, we do see how this way of paying is growing stronger every year. The biggest booster for contactless payments ever is the pandemic, where shops had to take health and safety measurements into account. Keeping distance and remain as much contactless as possible, this solution at the checkout is saving grace and growing in popularity.
The global adaptation of contactless payments now is very conventional. Even bigger tech brands are creating their own fast way of digital payments, by building accommodating apps for smartphone or supplying new cards.
There are two main different ways of paying sans touch: by using a card or a mobile solution on a smartphone. The most famous digital wallets are Samsung Pay, Apple Pay and Google Pay, or simply pay by scanning a QR-code that redirects to a banking app. But technology is not standing still and even analogue-looking watches with a dial have the technology built in. Even wilder: you can implant a microchip in your hand that lets you pay when you are near a payments system. However, we do not see a big demand for under-the-skin-technology yet.
1 in 3 consumers already tap-to-pay.
We asked consumers about their view on the use of contactless payments. 34% of people said they already use some form of contactless method or will make more use of in the (near) future. The highest use of the modern way of paying is in the UK, with a user share of 44%. The Dutch follow closely with 35%, next are the Norwegians with 31% and the German shoppers have a share of 27% in paying without touch.
Our estimation is that the fast form of checkout will only gain more users, sooner than later. Especially with the Peak season of shopping this time of year. We already see a curve developing in the volumes of commerce.
The current volumes lie at either the same or a higher level compared to the September/October months of 2021:
The UK:
September 2021: 4.9 vs September 2022: 5.3
October 2021: 5.3 vs October 2022 6.0
Germany:
September 2021: 4.7 vs September 2022: 4.5
October 2021: 4.9 vs October 2022 4.9
The Netherlands:
September 2021: 4.1 vs September 2022: 3.6
October 2021: 4.2 vs October 2022 4.2
Norway:
September 2021: 3.0 vs September 2022: 2.8
October 2021: 3.1 vs October 2022 3.3
The October growth in online purchases might indicate a different Peak season growth curve this year. That may also have to do with the financial worries consumers had last month. As the financial worries were at an all-time high, the volumes went down. Now, one month later, the financial worries are either levelling or decreasing again. In our perspective that means being less worried will result in higher sales.
Furthermore, this month brings us multiple holiday sales events. Singles' Day on the 11th, Black Friday on the 25th and Cyber Monday on the 28th of November will drive up the volumes tremendously.
In our outlook we foresee the consumers in the UK intending to increase their online purchases in November. However, the UK shoppers do say they will shop in physical stores almost at the same level as in October. Norwegian, Dutch, and German consumer are more hesitant to increase purchases in both physical stores and online in November.
Moving towards a cashless society.
Technology will further develop and will make making payments easier, faster, and more efficient. The estimation of contactless payment terminals is currently already at 95%. The convenience of a quick tap-and-go with a growing number of devices will only add to the increase of usage. And lastly considering the reduction of the cash accepting checkouts (for varied reasons) and the decline of available ATM machines or their opening hours, and the movement towards a cashless society is (almost) complete.
Thank you for reading and take a look at our other (related) blogs, too. Soon more insightful articles will follow.