Peak season 2022: sales events-growth is upon us.
The last quarter of the year always comes with special sales events, great deals and generous discounts and gives ecommerce its annual boost.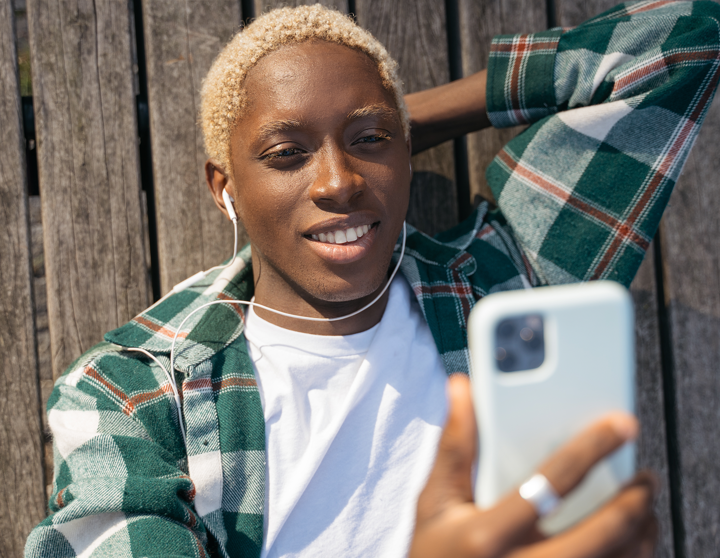 We ask consumers which sales event they will most likely purchase at this Peak season. Growth is upon us.
Preparing for Peak season
Shoppers and webshops are preparing for Peak season. Singles' Day, Black Friday, Cyber Monday, and Saint Nicholas which is more local to the Netherlands, Belgium, and some parts of Germany, will take place over the course of the next three months. Traditionally, this is the time to shop for holiday gifts for our loved ones, and of course, to treat ourselves with a bit of extra, or to simply shop smart and stock up on commodity goods.
Black Friday expects to have most buys and loyalty of shoppers
The data says it all: shoppers love a great deal and the thrill of it all, and webshops use the deals and sales events to attract consumers to their online and offline stores. The holiday has an average awareness of 83%, an average purchase intent of 37% and average conversion rate of 45%. In other words: almost half of shoppers who know about Black Friday, will also make a purchase.
2021's awareness of Black Friday reached 73% and the purchase intention halted at 34%. It is safe to say the Friday party continues.
Black Friday loyalty is high
Black Friday retains its shoppers
Are you a Black Friday shopper in 2021? Then it is 70% likely you will do so again in 2022. The loyalty for this event is therefore remarkably high and will only grow to be more loyal in the coming years. This is because Black Friday is rated as sales event with the Best Deal and made most purchases in 2021.
The American After-Thanksgiving sales is best known in the UK (86%), but the highest purchase intent is in Norway and Germany, where almost 1 out of 2 shoppers who know the sales event, will also make a purchase.
Cyber Monday earns a solid second place sales event
The top 3 of sales events is similar in all countries: with the above-mentioned Black Friday as the biggest, Cyber Monday a slightly smaller runner up and Singles' Day takes the third position on the honorary stage.
Half of all Cyber Monday 2021 shoppers are planning to utilize this sales event again this year to lock in a good deal. The current awareness of Cyber Monday is 52%, that tells us that half of all shoppers know the online sales event that follows Black Friday. Of all online shoppers, 13% plans to make a purchase. Of the shoppers who are aware of the event, 24% intend to buy. The online discount event is most famous in the UK, as 6 out of 10 people are aware of the day full of deals and has the highest purchase intent of 16%.
2021's awareness of Cyber Monday measured 40% and the purchase intention got to 10%.
Singles' Day becomes bigger every year
The newest kid on the block is Singles' Day. New but for sure not unnoticed. Originated in China in the early 90's, made big in 2009 by China's and one of the world's largest online retailers. The event that takes place on the 11th of the 11th is growing fast in partaking countries and webshops, as well as awareness.
Overall awareness of "11:11" is 16%. Although there are some bigger country differences here. Roughly 1 in 3 Norwegian shoppers (27%) know about the sale. The UK consumers are least aware of the event, as only 7% says they know it. The purchase intent is similar across the countries, ranging between 3% and 4%. Since the numbers are lower for this November occurrence, the conversion rate is a lot higher.
Shopping Loyalty at the day of deals in November also marks high, all due to the lower awareness and conversion. 2021's awareness of Singles' Day marked 13% and the purchase intention levelled at 3%. Still some growth for the newest holiday.
Saint Nicholas may be local but also large enough for a spot in our Riverty ecommerce review
He is for big and small, as the lyrics of a Saint Nicholas song tell us. The local holiday in the Netherlands (Belgium and some parts of Germany and Luxemburg), does have awareness by almost 100% of the population. But the sales events around this special date lags: 4 out of 10 shoppers are aware of any Sinterklaas-sales, whereas only 10% says they will make use of a sales deal. From all the shoppers who plan to purchase this year, half of them also bought during a sale in 2021. That makes loyalty to hit the 50% mark, at a similar mark as Singles' Day and Cyber Monday. 2021's awareness of Saint Nicholas marked 36% and the purchase intention levelled at 11%. The oldest holiday of the group is still scaling up.
This blog is part of our Peak season 2022-series. The coming weeks we dive into many more Peak season related topics and statistics. Also read our other Riverty ecommerce Review content pieces to learn more about online shopping, consumer needs, payment desires, fintech trends and much more.