Enabling financial freedom with digital tools
Riverty emphasizes a human centric approach in debt collection: With the right digital financial tools and targeted financial education, we help people to live their lives in financial freedom. In this way, we aim to create a sustainable way of shopping, consuming, and financing.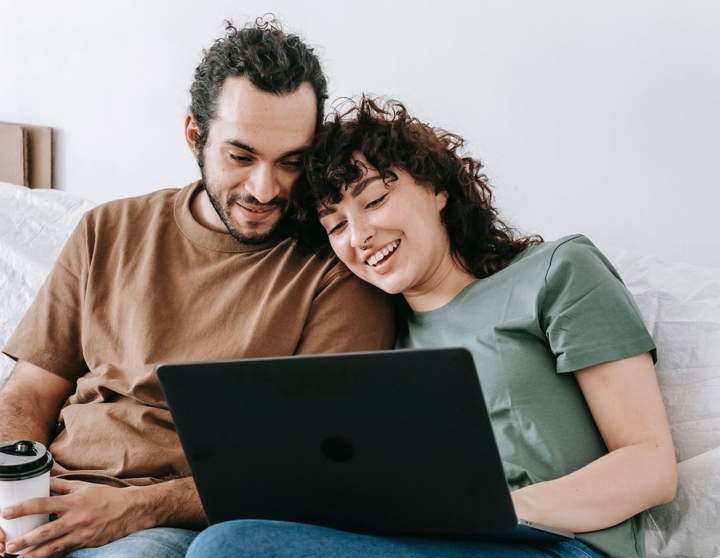 ​​Some people hear debt collection and associate it with something unpleasant. It is an image that has been established over a long period and ​​​​cannot be changed overnight​. You have to go to lengths to accomplish this. And do things fundamentally differently than before. That is the path we started with Paigo and are continuing with ​Riverty.
Putting people at the centre
But what are we doing differently? As a debt collection partner, ​​Riverty ​ha​s redefined the relationship with people. We have put them at the centre. We look at their lives and their challenges. Because we know that the road can be bumpy. There are many​ unexpected events​​​, you can easily ​lo​se the overview of your financial situation and ​get into ​​difficulties. ​With our human centric approach​, we have helped 8 million people solve their financial problems. This has enabled us to achieve higher recovery rates and faster recovery times for our clients. For this reason, we also won the digital leader award 2021 in Germany​ with our Paigo brand​.
Enabling financial freedom
With a variety of payment options, people could lose track of their finances. "I would rather say that people lose track of the different accounts on the different channels," explains Nick Stone, Client Relations & Product Line Lead at Riverty.​
"This is where appropriate digital financial tools can help. They provide financial education and

open

even more opportunities for people

to

shape their lives the way they want. Without limiting their financial competence and freedom."
- Nick Stone, Client Relations & Product Line Lead
But how can this be achieved? By making a payment product as transparent as possible. Only then can it foster long-term, happy consumer relationships and enable a sustainable way of shopping, consuming and financing. This works when people shop all their daily goods with the one and same digital payment tool. They always have a transparent view on open invoices and payment due dates. The tool reminds them about payments and, if necessary, grants a period of pausing payments – but only up to the amount they can pay back ​​without​ hassle​. This gives them the freedom they need and at the same time protects them from ​overspending.
In our app "Riverty Back in Flow" for example, people can check their income and expenditure. It provides continuous support in getting a grip on their financial situation.
Creating a digital financial compass
"We don't just want to create a better digital customer experience in debt collection. Besides the client, we also see their end customers, the people, as our customers," says Nick. That's why Riverty is no longer just talking about debt collection.
"We want to solve the real problem, namely that many people lose control in the ways they consume. We want to be the digital compass for those people who have lost track of their finances. We help them regain their financial self-determination."
- Nick Stone, Client Relations & Product Line Lead
With this goal in mind, we take responsibility for each individual, provide financial ​​education, e. g. through our Financial Academy, and help relieve financial stress and restore balance. We will make our financial services offering a sustainable force for each individual's personal development.
Communicating personally and individually
This includes communicating with consumers personally and individually. ​Riverty​​​​​ want​s​ to activate them so that they can deal with their financial situation. For this purpose, we have developed a persona algorithm​. With this, we take an individual approach to our messages, tonality, images, and channels – orienting ourselves on what consumers are used to. Thanks to artificial intelligence, Riverty has also developed automated issue recognition for responses by letter, email, and chat – as well as voice soon. This allows us to respond more individually and increasingly automatically. And it enables us to develop new self-services or to route people to the best possible expert.
We want to contribute to a society that promotes sustainable business. Where everyone has control over their finances. That does not simply exclude anyone, no matter what turn life takes. We know that every person is different. And we take that into account with everything we do.
Stay tuned for our next post on this topic:
How Riverty supports your customers even in times of high inflation