How to improve the renewal rate of your subscription business
Subscriptions are becoming increasingly popular in our everyday lives. But developing a successful subscription model is complex. What problem does it solve? How can it hold up against the competition? How much should customers pay for the service? With the renewal rate or retention rate, you can understand your customers and their needs even better. And you ensure that your subscription offers added value every time they use it.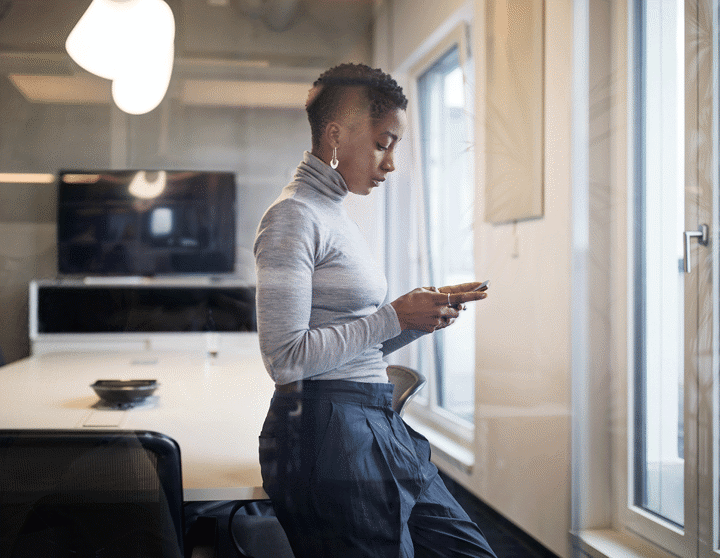 What the renewal rate tells us
The renewal rate is the counterpart of the churn rate. It shows how many of your customers renew their subscription at the end of a period. The higher this number is, the better.
However, if the renewal rate drops, there may be two reasons:
First, the declining value may indicate that your customers are dissatisfied with the product.
Second, competitors may be offering a better model on the market.
In both cases, you should make changes to retain your customers in the long term. The renewal rate is therefore an important KPI to keep an eye on.
What is a good renewal rate for subscriptions?

There is often no one-size-fits-all answer to this question. The ideal renewal rate should fit your product, price range, and subscription lifetime. However, if it's 80 percent, you can have relative peace of mind. Because it shows that your customers are happy with your subscription model. With good customer research and product development, you can increase this value and possibly even reach 100 percent.
And what makes your customers stay?

In my experience, price plays a very important role, but there are other reasons. For example, people are particularly attracted to popular brands that friends and relatives also use. You can also learn from your most loyal customers by taking their changing needs seriously and growing with them.
How to calculate the Renewal Rate
Keep an eye on the renewal rate of your subscriptions. This way you can see variations and get an idea of weekly, monthly and yearly changes. You calculate your renewal rate as follows:
Divide the number of customers who have renewed their subscription by your total customer base. Convert the result into a percentage. Let's say you have 100 customers and 87 customers renew their subscription. Then you have a renewal rate of 87 percent.
(customers renewing their subscription / customer base) x 100 = subscription renewal rate
(87/100) x 100 = 87%
5 Tips: How to increase your renewal rate
1. Understand what makes your customer journey successful.
Boost your customers' overall satisfaction by understanding their journey step by step. What problems does your product solve? Where are the everyday touch points? How can the subscription model be improved?
Find out what makes your customers stick to your product and how they are interacting with it. Then, you can work on the right features and improve the customer experience.
My tip: Ask yourself how often users log in to your store, what they want to achieve per log-in and what could be important or inconvenient.
2. Make full use of the potential of your data.
Once you understand the reasons for success and failure, it's time for solutions. Especially as a business newcomer, you will particularly benefit from qualitative data. That's because they help you develop an understanding of what's happening as you enter the market.
Exchange with your customers

Only when you are clear about these processes, quantitative data can help. It is especially crucial to constantly exchange information with your own customers. Surveys can help you find out what your customers think of the product. It is also important to keep an eye on the sign-up process. In this way, you can identify at an early stage where poor user experiences could lead to cancellations.

Ask the team

No one knows your customers' concerns and needs better than your customer support team. You can consult them to improve your user experience even further. Your staff can tell you precisely what your customers are upset about and what can be changed.
3. Target customers. Convince them to stay.
Data and experience data not only help you to improve your customer journey. It's also much easier for you to identify customers who are ready to churn. Signs are that they don't use your product often or use it only part of the time.
How to attract these customers:

Approach the customer with content that highlights the value of your product. This way, you can convince him or her to return more often. Then, you can offer them special renewal opportunities that will encourage them to stay.
4. Improve your product so that it offers added value.
If you are constantly thinking about losing subscribers, you also want to constantly improve to prevent this from happening. What are the main benefits that made the majority of your customers sign up? You need to continue to build on them and adapt them to changing customer needs.
In addition, you should always keep an eye on what's happening in the market. What is currently state-of-the-art? Which functions are in demand? However, only include functions that make sense and offer real added value.
5. Simplify the payment process for your customers
There are also customers who leave without wanting to. Card information has expired, maximum balance has been reached, or coverage is insufficient - soft payment failures like these happen. So do hard defaults caused by stolen cards or closed accounts. Therefore, offer your customers to pay their bills by direct debit. This way, you solve problems like these and make the payment process easier for your customers.
Would you like to learn more?
Do you have questions about the renewal rate or would you like to share your thoughts on the topic? Feel free to contact me.