How Riverty BNPL helps you build stronger customer relationships
It's no secret that the way we shop and pay for goods has changed dramatically over the years. And a key trend that has gained steam in the past decade is the use of Buy Now, Pay Later (BNPL) services. The meteoric rise of e-commerce and online shopping among younger consumers who prefer flexible payment options over traditional credit cards are driving forces behind the growth of BNPL services.

But who are these BNPL shoppers? What's important to them when they shop online and use a BNPL provider? How loyal are they? And how do they view financial stability? Join us for a deep dive into BNPL customers' behavior: get key insights into the value of this audience, and how to approach them.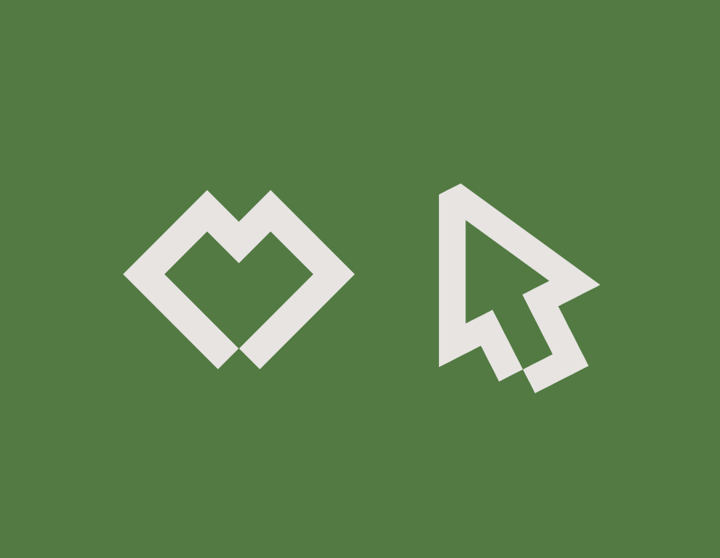 BNPL is growing
According to a report by Allied Market Research, the global BNPL market is expected to reach $18.63 billion by 2027, with a compound annual growth rate (CAGR) of 23.1% from 2020 to 2027. Research by Riverty shows that the share of BNPL users in the Netherlands increased +19% from 2022 to 2023, and +8% in Germany. In fact, BNPL customers now make 1 in 3 online purchases, standing for a total of 18% of all purchases that are made through BNPL payment methods.
What is Buy Now, Pay Later (BNPL)?
Riverty BNPL offers different payment options that let consumers make purchases, while being able to defer payment over a longer period of time, from 14 to 30 days, or even longer with Riverty Flex. Another payment option is Riverty Split, which lets consumers divide one payment into three equal parts—especially attractive for making larger purchases. And with Riverty Monthly Invoice, consumers can gather multiple purchases on one invoice, paying for all their purchases once a month. Ideal for using public transport or ride-sharing solutions, for example.

While consumers can use Riverty's BNPL services for almost any type of purchase, certain product categories are more popular among BNPL customers. These include fashion (46%), cosmetics and beauty (23%), health products (19%), as well as food, toys, and electronics (all 18%).
Who are the customers that love to use Riverty BNPL?
Over 50% of all consumers indicate the need to use a BNPL payment option. And BNPL services are most popular among younger, tech-savvy consumers who prefer digital payment options. Riverty's research shows that 66% of Gen Z (18-29 years old) and 68% of millennials (30-39 years old) have used a BNPL service in 2022.

In terms of demographics, among BNPL customers, 45% are between 25-44 years old, 62% are female, 63% have younger children at home, and 46% live in urban areas. According to research conducted by Riverty, males above 34 years old with an average-high income and no children at home are also a promising segment for BNPL.
BNPL customers value convenience above all else
As per Riverty's research, 45% of BNPL customers use BNPL services to pay after receipt, 23% to postpone payments, 19% to pay via monthly invoice, and 18% to split payments. Ultimately, consumers choose BNPL services and payment options because they add convenience, trust, and security to their online shopping experience.
Besides having a higher need for easy payments, Riverty's research shows that BNPL customers also place significantly more importance than non-BNPL customers on good customer service (46%) and fast delivery (36%). This ties into the fact that convenience is a key driver for BNPL customers when they make shopping and paying decisions.
Riverty's research delves further into the shopping behavior of BNPL customers and finds that 22% of them are technologically adept and prefer to shop online rather than in physical stores, compared to 14% of non-BNPL customers. Consequently, they show a preference for digital payment modes and demand a smooth checkout experience across all devices. Thanks to their experience with online shopping, these shoppers have developed clear preferences and habits in relation to paying: 23% of BNPL customers consider the availability of payment methods a crucial factor in choosing a shopping destination, compared to only 13% of non-BNPL customers. This indicates that a significant proportion of BNPL customers actively seek webshops that offer BNPL as a payment option, and the availability of such methods considerably increases the probability of conversion.
Gen Z BNPL customers are more loyal than non-BNPL counterparts
Looking at brand loyalty, research by Riverty shows that younger BNPL customers, ages 18-24 years old, are more loyal to the webshops they shop with than other BNPL customers. These findings have implications for businesses looking to understand and target different consumer segments.
BNPL customers prioritize their financial stability over short-term gratification
Statistics from Riverty's research indicate that BNPL customers place a high value on financial stability and have a stronger motivation to maintain a stable financial situation compared to non-BNPL customers. Specifically, 19% of BNPL customers prioritize short-term financial stability, compared to 16% among non-BNPL customers. And 50% of BNPL customers prioritize long-term financial stability, compared to 49% among non-BNPL customers.

BNPL customers also scored higher in other areas of financial responsibility, with 33% prioritizing the ability to overcome financial obstacles (compared to 31% among non-BNPL customers). Additionally, 35% of BNPL customers indicate that they feel confident making informed financial decisions compared to 34% among non-BNPL customers, indicating these two consumer types feel almost equally well-informed about using financial services.
Although BNPL customers value the freedom to purchase the things they want or need more (37% among BNPL customers compared to 35% among non-BNPL customers), BNPL customers prioritize their financial stability over short-term gratification. These findings suggest that BNPL customers have a higher sense of financial consciousness and are more focused on financial responsibility than non-BNPL customers.
Riverty BNPL benefits for merchants
Customer-centric companies are 60% more profitable. So as the demand for BNPL among consumers grows, it only makes sense for merchants to offer BNPL services. This lets merchants meet their potential customers' needs, resulting in several significant benefits:
Improved customer loyalty & retention: Riverty's Monthly Invoice can increase purchase frequency by +15%, with consumers purchasing 3 to 4 times per invoice - meaning loyalty improves.
Higher average order value: Paying in instalments through Riverty can increase the average order value by as much as 20%.
Competitive advantage: Offering Riverty BNPL is a competitive advantage for merchants - it attracts customers who are interested in this payment option and differentiates from competitors.
Human-centric approach: Compared to other BNPL providers, Riverty puts consumers' wellbeing and financial health first, prioritizing keeping consumers in or bringing them back into positive financial circumstances. This way, financially healthy customers can come back more often to make more purchases.
Harness the power of Riverty BNPL
In conclusion, BNPL is a powerful tool for both consumers and businesses. It gives customers more freedom, while providing businesses with increased sales and customer loyalty. At Riverty, we understand the importance of maximizing the potential of your BNPL customers. By providing insights into customer behavior and helping you optimize your BNPL offerings, we can help you get the most out of this valuable tool. Contact us today to learn more about how we can help you unlock the full potential of BNPL and strengthen the relationships with your customers.