Future of smart mobility: About cities, cars and the desire to share
Bike, car, e-bus or train? Buying, renting or subscribing? How we get around in the future is changing all around, in cities and in the countryside. Journalist and mobility expert Don Dahlmann discusses mobility trends in our webinar.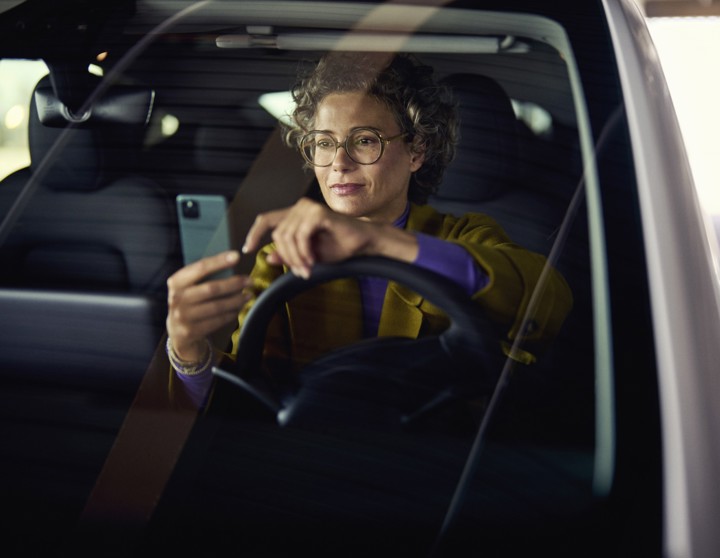 Sharing models, micro mobility or intermodal travel. These are complicated terms for exciting new transportation ideas. Because there are problems all over the world. Cities are choking in traffic jams, trains and buses are too full. And people in rural areas can't do without their own cars.
Smart Mobility: How cities and cars are changing
We invited interested viewers to the webinar in February 2022. Don Dahlmann gave a presentation titled "The future of mobility – and how cities and cars are changing". His analysis: something urgently needs to change. Traffic jams cost German cities 2.8 billion euros in 2019. And a car is not only expensive, but also bad for the environment. Walking, cycling, taking the bus and train or a cab - these are all better and cheaper. So, what must and will change to foster smart mobility?
Three things I learned about the mobility of the future:
1: Each city needs its own solution
Take Berlin, for example: There are many sharing providers here, for example companies that offer vehicles for short-term rental. They are always trying out new transportation ideas and have an important role in changing traffic in Berlin. In more than a third of the city center, people can rent cars and e-scooters, opt for a ride service, take the bus or train or carpool.
According to Dahlmann, the goal in Berlin is mobility transformation towards a city with fewer cars and more space for bikes and the like.
2: Traffic is changing all over the world
In Europe, Paris is a pioneer. The city will ban diesel cars from 2024 and by 2030 gasoline-powered cars will not be allowed almost anywhere in the city center. But that's not all. Paris is trying out various things to realize mobility transformation. 70,000 parking spaces are being eliminated. Another idea is the "15-minute city" Dahlmann: "People should be able to do everything important within fifteen minutes on foot or by bike from their homes."
Europe is not the only place where new transportation trends take shape. A road network over 130 kilometers long for fast bus routes is being built in Dar es Salaam in Tanzania. This will enable most of the city's residents to reach their destinations more quickly in the future.
3: Easier and faster from A to B
We do things on our smartphones with just one click. We want everything to work as quickly and easily in everyday life, too. According to Dahlmann we also expect that from our mobility. One mobility trend is intelligent transportation solutions, such as self-driving cars. Another transportation trend: people no longer want to own a car at all. They want customized mobility services, as experts like Dahlmann call them: We want to get from A to B quickly and easily at any time. To make that happen without a car, a mobile app with a subscription for different options of getting around is a good idea.
Car manufacturers are already reacting to the mobility trend offering something new. Volvo, for example, sells ten percent of its cars on a subscription basis and earns more money that way. A recent study shows that there is growth potential. Subscription models also promote electromobility. Most people with a car subscription say they would also drive an electric car with it.
How we pay is important for change
Not only do we get around differently, but we also pay differently. There are prepaid mobility packages for scooters, bikes and the like, as well as car-sharing subscriptions. These mobility payments work with complex financial transaction processes that we don't even notice. All data must be secure. In addition, mobility payments should be simple for providers and users – just like parking, charging or sharing a car, bike or scooter.
Financial transaction processes are important for the transportation transformation. They ensure that we pay simply and securely. This includes invoicing, sending out reminders, taking care of collection – all digitally. Do mobility providers charge per kilometer, day, hour or minute? Is the price in the morning different to the one in the evening? Do consumers pay per trip or only at the end of the month? What is paid and how varies from provider to provider.
The right technology for

happy consumers
Everything works with the right technology. Scalable technology platforms are the magic word here. This means that the platform offers all important aspects of payment, records customer data and automatically settles accounts. Whether large or small, providers have it all covered, and consumers are satisfied. That saves time and money.
Let's talk!
Want to learn even more about the future of mobility? Here's a video of the webinar with Don Dahlmann: