The future of online shopping: the consumer views.
One of our most burning questions is what consumers think the future of online shopping looks like. How do shoppers see the future and shopping in 2030?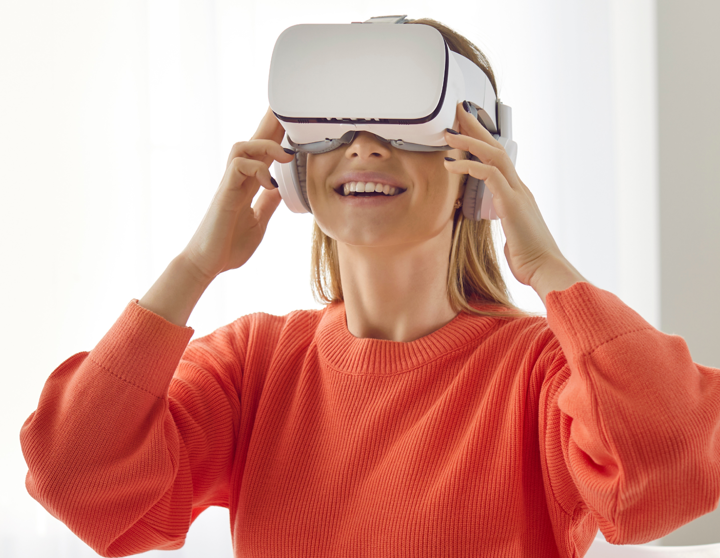 We love big data and crunching numbers, but to get into imagination of consumers and a deeper understanding, we decided to speak to online shoppers and BNPL users. In one-on-one interviews we learned about how shoppers see the future, what they expect will happen and how it will change the world and our behavior.
As revolutionary as we thought online shopping was back in 1979 when Michael Aldrich designed an online transaction process between consumers and businesses, today's online shoppers have high expectations for online shopping in 2030. Technological developments will impact the way we shop, making possibilities around shopping endless.
With the rise of online shopping, the rise of the Pandemic and sudden change of behavior and way of life, also come with new demands. The share of consumers shopping online will reach one hundred percent (currently 78%) in the next few years. All these online shoppers may look for different items or experiences to buy, but the urge for instant gratification is universal. Consumers want it all, they will want it now, they want it good.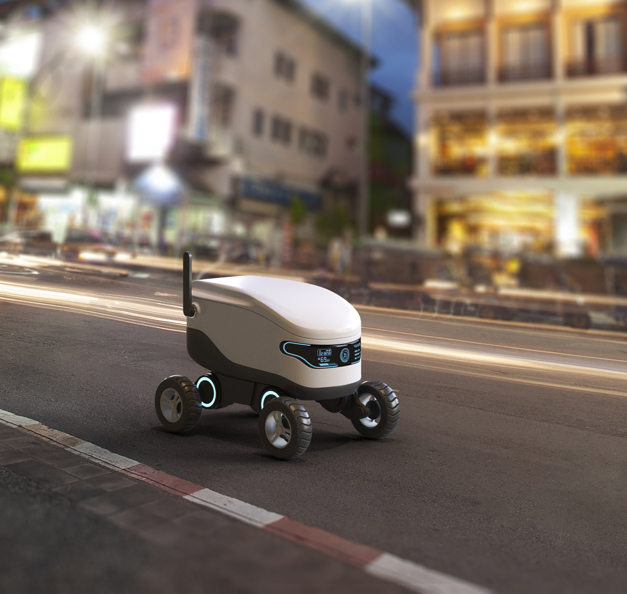 Drones and robots ringing the doorbell
The flash delivery services as we know them now will only get bigger, faster and more high-tech. Order online via an app or website, and get it delivered within 10 minutes in your doorstep by a bike courier. Larger cities in the United States already have a fleet of robots in service, delivering hot coffee and chilled donuts to hungry residents. These robots support the delivery guys and girls. Amazon is currently the holder of an Air Carrier Certificate, and test drones for 30-minute air delivery and plans to fly parcels to shoppers around the world in the near future. Further developing automation in the coming years will bring us more flash deliveries and becomes the norm. Vans, transport bicycles, robots, autonomous vehicles and drones all help to get your delivery to you in a minimum time frame.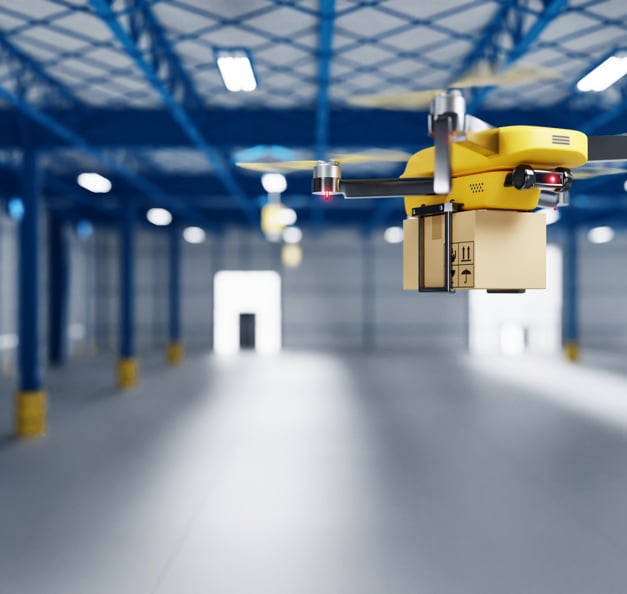 Delivery drone
"I am already making space on my balcony. I cannot wait until drone delivery rolls out. That will get my items even quicker to me. They can land and leave the parcel on the balcony; I do not even have to open the door. Getting it faster is better: faster is the future."
Omnicommerce: seamless shopping and an ultimate experience
Got a new pair of sneakers, office supplies, dog food, toothpaste, and some fresh flowers on your shopping list? The omnichannel will get you sorted in 2030. Highly personalized content, tailored to exactly what you need and want to buy. A single omnichannel takes away the multiple sales channels. A little bit like the marketplaces we know now, or even the good old shopping malls or high streets. But online, and with only one check out, instead of separate tills.
These highly immersive omnichannels are the 2.0 version of the Virtual Reality (VR) malls that are online today. The retail experience will be a good cocktail of VR and Augmented Reality (AR). These malls are an online one-stop-shop for everything you need and want to buy that combine personal and social commerce. Come together with friends and family, involve in the wicked activities and user-generated content. The immersive omnichannel will make shoppers feel special and have the greatest experience you can imagine. All from the comfort of their own home.
Merchants and big brands should invest in offering the ultimate (social) shopping experience. Personalized content makes consumers happy, feel valued and come back for more, or repeat purchases. Apart from extra sales, it garners information about the online shopper. From the browsing behavior, to demographics, to purchase information. Going to extra mile for the online shopper is worth it. 93% of online shoppers expect a digital experience equal to or better than the in-store experience. Competition is just one click away…
"Everyone shops online in 2030. No doubt. And everything you can imagine is going to be available online in 2030. Every possible product and service is just a click away."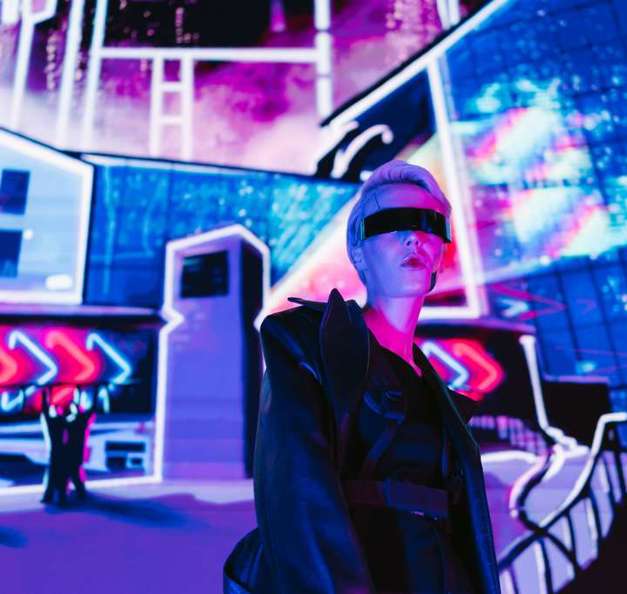 Change in payments and change in the city landscape
The online trend is here to stay. 43% of online shoppers say that the convenience of making a purchase whenever they want, makes them keen shop online more. Being able see, feel, and try a product before buying is also an important reason (41%) for opting to shop online or not. The online shoppers that use By Now Pay Later (BNPL) could not agree more. These BNPL-users say the combination of online shopping and using BNPL offers a unique shopping experience. The physical experience that you have in a shop with trying on new clothes, shifts to the comfort and privacy of your own home. BNPL brings you that same physical experience from your bedroom.
"BNPL becomes more and more normal. Eventually, it will replace the physical stores, because of the physical experience you have at home with trying on."



The shopping streets as we know them now are likely to change according to consumers when they think about 2030. Smaller towns and villages are likely to say farewell to shops. The big high streets in larger cities will remain, but still will have a different look and feel to what it is now. The shops in 2030 serve a different function: an experience and research function. These shops are for people who want an offline experience, but will not sell the item off the shelves. Instead, you order online or via the bots in the shop, to later get it (drone) delivered to your house.
"The world of online shopping in 2030 will remove shops from smaller towns and villages. Shopping offline becomes only available in larger cities. And for people who really do want an offline experience and see and feel a product: experience shops are you go-to. Think about the physical Coolblue locations, or the Apple Store. See and try it. But making the actual purchase will be online nonetheless."

Mirror, mirror on my wall, I want to try it all!
In 2030 consumers shop online on new devices. Browsing for new jumpers or jeans will not go via a computer screen or phone, but via a smart mirror. The mirror projects the items onto the body standing in front of it. Intelligent size measurements help to have an accurate projection of the pair of jeans or jackets. It takes away the need to buy two different sizes, as it is ditching doubts if it will fit or not. Smart shopping, smart trying, smart buying equals the best tech-driven, and immersive shopping experience. The best bonus? Fewer returns for merchants and fewer frustrations for consumers.
"Online shopping for fashion will go via a mirror. Just swipe on the mirror, left and right, while standing in front of it. The clothes will be projected onto your body via AI and AR. Such a way of trying (on) items is already available for spectacles and sunglasses, furniture (e.g., Ikea Place app) and TV's (to make sure they fit onto your wall). In 10 years' time, the technology will be available for other categories, too. Or at least let me shop with a special avatar of myself. Fully accurate on your body, I will be able to try on clothes in an online shop."