Generate growth: Low prices and value-added services.
Peak Season shopping is all about scoring the best deals. Want to know what drives shoppers to a webshop? Read it here.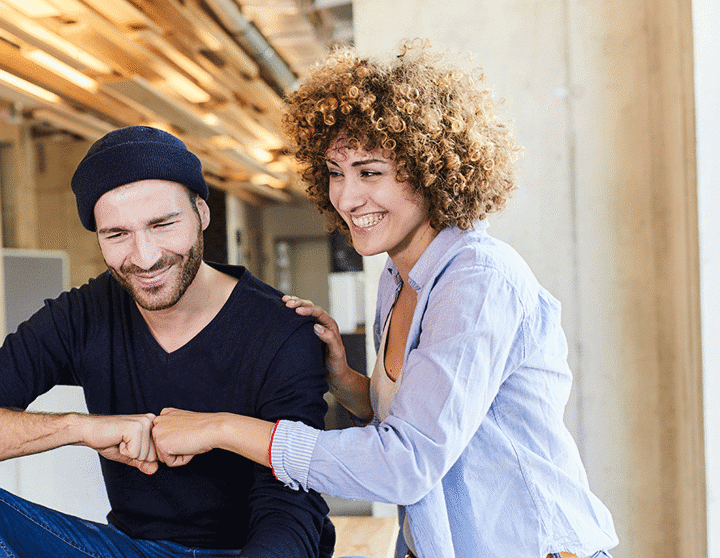 Which aspects play a role in consumers' shopping behavior when it comes to merchant choice? And which of those aspects are most successful in swaying consumers to give up their loyalty to one merchant – and go for another?
Our latest data from surveys with Dutch, German, Norwegian and British consumers, indicates that the most frequent online shoppers are also the least loyal to the online retailers they buy from. As a result, these consumers are also the most likely for merchants to encounter as new customer acquisitions during the peak sales period that we are about to enter. And even though attracting new customers with lower prices is generally the most attractive proposition, frequent online shoppers, who are more 'evolved' and mature online shoppers, are equally attracted by value-added services such as a good loyalty program, mobile app, service in brick-and-mortar stores and climate compensation. Developing and highlighting value-added services will, according to our analysis, even generate longer-term growth that reaches beyond the volatile highs of Peak Season.
10% of consumers are easily acquired – but at the same time hard to retain
Around 40% of online shoppers are loyal to the webshops they normally shop with: these shoppers have a steady repertoire of webshops that they buy from, and they seldom try new ones. At the other end of the merchant loyalty spectrum, we see that around 10% of online shoppers are not loyal to online merchants: these shoppers often buy from webshops that they've never purchased from before.
While we don't see dramatic differences between countries, we can state that British shoppers are the least loyal (14% of online shoppers) followed by Dutch (11%), Norwegian(9%) and German (8%) shoppers.

From a merchant perspective, consumers who are the least loyal (~10%) are not only the hardest type of customer to retain after having acquired them – but these are also the most likely type of online shopper that will pop up as new customers for many merchants during Peak Season sales like Black Friday and Cyber Monday.

What sets these shoppers apart from their more loyal counterparts is that they shop online more often and conduct a larger share of their monthly spend online vs. in brick-and-mortar stores. They are also more likely to be younger, employed and have children at home.



As consumers shop online more often, shopper maturity increases and loyalty suffers
Of Light Online Shoppers (up to 2 online purchases per month), around 5% state that they often buy from online retailers who they've never purchased from before. But of Heavy Online Shoppers (10+ online purchases per month), ~20-30% often try out new online retailers - merchant loyalty decreases as a consumer shops online more often.

As we see a long-term trend when it comes to the gradual increase in online share of total spend, we can expect the size of the Heavy Online Shopper segment to increase over time. This will likely create a challenge for merchants in the realm of customer retention, i.e. how to build and maintain online shopper loyalty. As we describe in the next section, creating value-added services are a key development avenue for tackling this challenge.
Peak 2021: low prices attract customers, but value-added services attract volume
Zooming into the drivers for being more or less loyal to a merchant, we see that consumers are most easily swayed to shift purchases to another merchant when the price is right : 6 out of 10 consumers state lower price and/or no added fees as the most attractive propositions to switch brand. Following lower prices, offering a bigger product range and better value-added services are instrumental in attracting shoppers who are normally loyal to other merchants: 3 in 10 shoppers state these aspects would make them buy from a webshop where they previously have not purchased. Good customer reviews are seen as the fourth most important driver for shifting purchases to a new merchant. And around ~15% of consumers say more flexibility in payments or faster delivery time will entice them to shift purchases between merchants.
The above mentioned drivers for shifting purchases between merchants are similar in all four countries, but there are some small though significant local differences. Shoppers in the United Kingdom are more likely to shift purchases between merchants when they perceive value-added services to be better, and less so by lower prices. Dutch shoppers indicate that good reviews are more effective in swaying them to shop with another merchant. Norwegian shoppers – as we have seen in previous analytics – are mostly driven by lower prices.

We see substantial differences in motivations to switch merchants based on online shopping frequency, and in particular related to the merchant offering value added services. 3 of 10 Light Online Shoppers state that value-added services would make them switch merchants – and among Heavy Online Shoppers, 5 of 10 claim the same. To attract, and retain, Heavy Online Shoppers, it is almost equally important for merchants to promise and deliver value added services as it is to show off low prices. Heavy Online Shoppers are also slightly more swayed by faster delivery time.