Riverty & GirlCode Collaborate to Transform Gender Disparities in European FinTech
In the face of startling statistics revealing that women only occupy 22% of tech roles across European companies, leading FinTech player Riverty and global community GirlCode have announced a strategic collaboration. Their joint mission is to combat the gender disparity in Europe's tech and FinTech sectors by rolling out initiatives that empower and support female tech aspirants.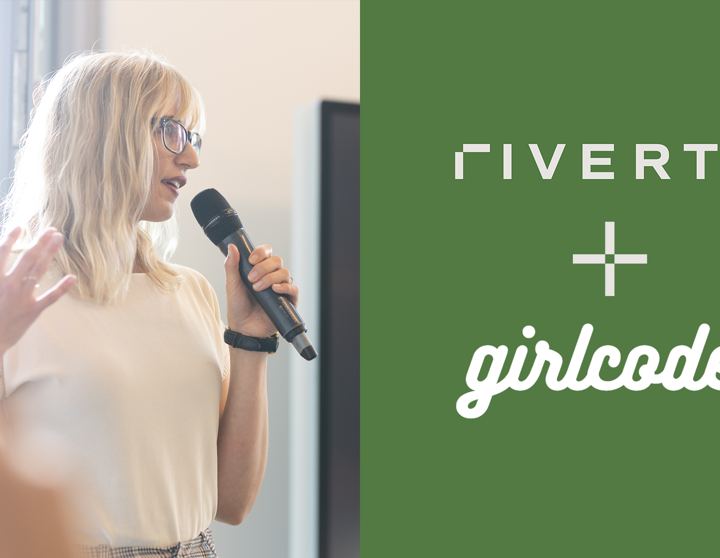 Recent data paints a concerning picture for women in tech across Europe. While McKinsey reports women occupying a mere 22% of tech roles in European companies, stats from Eco highlight that just 17% of tech positions in Germany are filled by women.
FinTech, bridging finance and technology, has historically presented challenges for women, given both sectors are traditionally male dominated. With limited job opportunities and even scarcer leadership roles, it's been tough for women to establish a foothold. Riverty and GirlCode's collaboration marks a decisive move to address this imbalance.
Leveraging GirlCode's expansive network of over 80,000 female software engineers and Riverty's industry presence, they aim to reshape the narrative, offering women robust platforms, opportunities, and the much-needed recognition in the FinTech space. As part of their joint mission Riverty and GirlCode are designing collaborative programs that include mentorships, skills workshops, and internships targeted at women aspiring for tech roles. These will be launched across Riverty's key markets in Europe.
James Grant of GirlCode, expresses, "Collaborating with Riverty amplifies our shared mission of creating pathways for women in tech. It's about more than just jobs; it's about fostering an ecosystem where female talents thrive and redefine the industry. Together, we're laying down the foundations for a more inclusive European FinTech landscape." Alexia Röell, Chief People & Culture Officer at Riverty, adds, "Riverty stands committed to ushering in change. Our alliance with GirlCode underscores our dedication to not just championing women in tech but to creating a work environment that resonates deeply with female tech talent. We hope our combined efforts inspire more women to envision a future in tech."
As the partnership between Riverty and GirlCode takes shape, both are confident about the significant changes they can bring together. Their primary goal? Beyond just promoting women in tech, they aim to guarantee equal representation for women as innovators, creators, users and leaders of the tools shaping the digital future. In line with this vision, Riverty aspires for its tech organization to reflect a 50/50 male-female diversity balance by the close of the next three years."
About GirlCode
GirlCode is the worldwide online community of women in tech who are on a mission to close the gender tech gap. We believe that everyone should have equal opportunities to succeed in the tech industry, regardless of gender or background. Our community provides a supportive and empowering space for women to connect, learn, and advance their careers in tech.
As a member of GirlCode, you'll have access to a wealth of tools and resources to help you succeed in the tech industry. From mentorship programs and job boards to online courses and networking events, we provide everything you need to take your tech career to the next level. Our community is made up of talented and diverse women who are passionate about technology, and we welcome anyone who shares our mission to join us.
We also encourage tech companies to become hiring partners with GirlCode. By partnering with us, companies can attract a more diverse pool of candidates and help us close the gender tech gap. We believe that diversity and inclusion are essential for innovation and success in the tech industry, and we're committed to working with companies who share these values.
So, whether you're a woman in tech looking to advance your career or a tech company looking to hire more diverse candidates, we invite you to join us and be part of the GirlCode community. Together, we can create a more equitable and inclusive tech industry for all.
We now have over 80,000 members worldwide - have partnered with over 100 companies and helped over 1000 women further their careers in tech with our tools and resources available here.
www.girl-code.co.uk
About Riverty
With more than 5,000 employees, more than 25 million consumers and more than one billion transactions, we are one of the big FinTech. Even though we love numbers, we don't want to be measured by numbers only. Why?
We want to help build a world where business meets the needs of humanity. Where financial technology makes a difference. Where everyone is in control of their own financial story. At Riverty, we're building it, together. Our teams in 13 countries are always looking for smart, simple and seamlessly connected ways to manage people's money. From flexible payments to accounting and debt collection, our holistic solutions empower everyone to live their best financial lives. It's time to enter a new era of economic freedom.
Dario Artico
Corporate Communication / Press Contact
Riverty Group GmbH
dario.artico@riverty.com
+49 7221 5040 3060