EasyPark expands partnership with Riverty in the Netherlands
After success in the Nordics, Dutch users of the EasyPark app are now also able to pay with Riverty.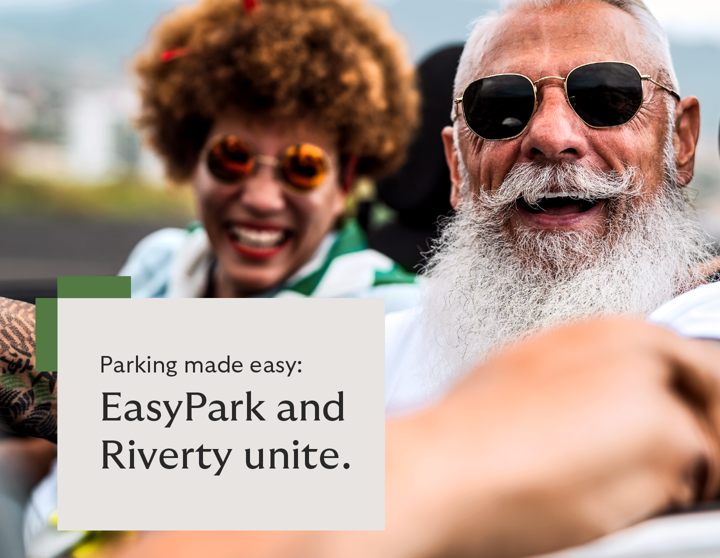 Global mobility and technology company EasyPark Group, which helps motorists find and manage parking spaces and charge their electric vehicle, is further expanding its partnership with strategic partner Riverty, the global payments and financial services provider. The collaboration ensures that users of the EasyPark app can now pay for parking with direct debit via Riverty.
"It is a natural collaboration, since we are constantly working to increase the user-friendliness of our services. In addition to the development of more functionalities, the range of payment methods is an important part of this. Our goal is to make all aspects of parking and mobility easier for our users. As one of the world's most widely used providers of innovative and flexible payment solutions, Riverty is the obvious partner", says Cameron Clayton, CEO EasyPark Group.
EasyPark Group and Riverty currently collaborate in Sweden and the Netherlands. Next up will be Belgium.
Riverty makes easy payments from anywhere possible for consumers. And EasyPark aims to make cities more livable by innovating parking. And like EasyPark Group, Riverty wants to contribute to a sustainable economy.
Jan Altersten, CEO of Riverty, adds: "EasyPark leads the way in providing a truly consumer-centric parking experience. By integrating Riverty's cutting-edge payment methods, EasyPark lifts their experience to new heights of ease, seamlessness, and convenience. Together, we shape the future of parking".
About EasyPark
EasyPark Group is a leading global parking tech company with the vision to make cities more livable. With award-winning technology, EasyPark Group has eased parking since 2001 and today, the company helps drivers save time and money by finding and managing parking and electric vehicle charging. It allows businesses, parking operators, property owners and cities to administrate, plan and take data-driven decisions. EasyPark Group owns and develops the apps EasyPark, PARK NOW, ParkMobile, RingGo and Park-line and operates in over 3,200 cities across more than 20 countries. Visit www.easyparkgroup.com for the latest news and information.


About Riverty
A world where business meets the needs of humanity. Where financial technology makes a difference. Where everyone is in control of their own financial story. At Riverty, we're building it, together. A team of more than 5000 experts in 13 countries, we're finding smarter, simpler, seamlessly connected ways to manage your money. From flexible payments to accounting and debt collection, our holistic solutions empower everyone to live their best financial lives. It's time to enter a new era of economic freedom.
Find out more about Parking Payments.
Dario Artico
Corporate Communication / Press Contact
Riverty Group GmbH
dario.artico@riverty.com
+49 7221 5040 3060