Riverty and Computop Extend Cooperation to Offer Accounting as a Service
Riverty, a leading European Fintech, and Germany's renowned payment service provider Computop, have announce the extension of their partnership to offer accounting as a service to online merchants. The collaboration builds on the existing partnership, which was focused on BNPL solutions, and strengthens the aim to provide seamless payment journeys for consumers.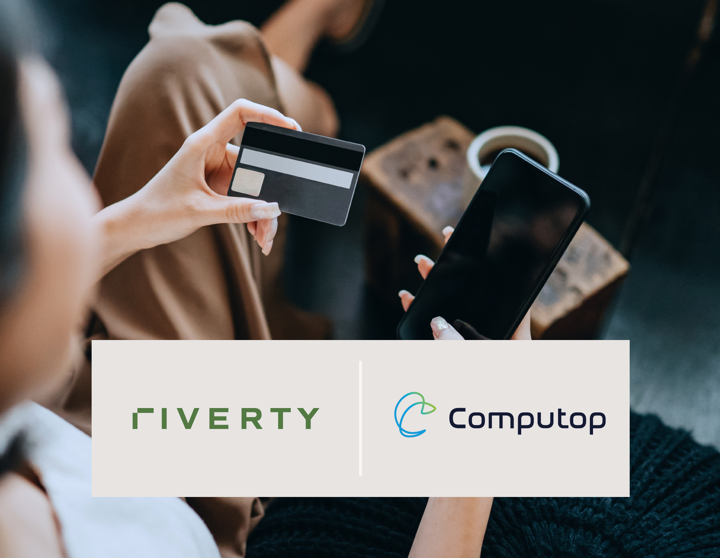 Online merchants expanding into new markets and experiencing rapid growth, face significant complexity in their accounting and receivables management processes. Riverty simplifies these processes by providing a full-service accounting solution. Online retailers benefit from automated accounting processes and can reduce up to 30% of costs compared to in-house solutions. The product covers the whole order-to-cash process from the generation of invoice documents right up to a certified reconciliation of payment flows between sales ledger, payment providers and the merchants bank accounts. Dunning and collection services are also included.
The extended collaboration provides Computop's customers access to the full Riverty offering across the entire transaction chain. All services are easy to access and can be used as a plug-and-play solution. By avoiding onboarding and maintenance efforts for joint customers, Riverty and Computop aim to support medium-sized and large merchants in their expansion and digitization of business areas.
"There is no doubt that partnerships drive innovative and cutting-edge payment solutions today, and our collaboration with Riverty is proof of that," said Ralf Gladis, CEO of Computop. "Our merchants need to cover different sales channels, payment methods, countries and jurisdictions in order to meet their customers' demands. Riverty is providing them with reliable services to meet these challenges, not only with their BNPL offering but also by automizing accounting processes."
"We aim to reduce complexity and save costs for online merchants through our accounting services, and we are thrilled to extend our cooperation with Computop to provide even more comprehensive solutions along the full transactional value chain," concludes Kay Dallmann, Senior Vice President at Riverty.
About Computop - the payment people
As one of the very first payment service providers, Computop offers its customers around the world local and innovative omnichannel solutions for payment processing and fraud prevention. The internally developed Computop Paygate payment platform enables seamless integrated payment processes for e-commerce and POS. Retailers, service providers and industrial enterprises have the flexibility and freedom to choose from over 350 payment methods enabling them to specifically tailor their payment options per country. Technologies such as biometric authentication and self-learning algorithms improve security and convenience for retailers and consumers alike.

Computop, a global player with its head office in Germany and locations in China, England and the USA, has been servicing large international companies in the service, retail, mobility, gaming and travel industries for more than 25 years. These companies include global brands such as C&A, Fossil, the entire Otto Group, Sixt, Swarovski and Wargaming. Computop, being ISO 27001 certified since 2021, also provides its payment system to banks and financial service providers as a white-label solution. In total, the certified carbon-neutral company processes commercial payment transactions with a combined value of USD 30 billion annually in 127 currencies. With its individual and secure solutions, Computop makes a major contribution to the future of international payment processing.

About Riverty
A world where business meets the needs of humanity. Where financial technology makes a difference. Where everyone is in control of their own financial story. At Riverty, we're building it, together. A team of more than 5,000 experts in 13 countries, we're finding smarter, simpler, seamlessly connected ways to manage your money. From flexible payments to accounting and debt collection, our holistic solutions empower everyone to live their best financial lives. It's time to enter a new era of economic freedom.
Dario Artico
Corporate Communication / Press Contact
Riverty Group GmbH
dario.artico@riverty.com
+49 7221 5040 3060