Paigo becomes part of Riverty: What's behind it and what changes?
Two years ago, we ventured into something completely new: Paigo.
Now we are designing the next level: Riverty.

As Riverty, we will work in the future to support people even more comprehensively and sustainably in finding their financial balance.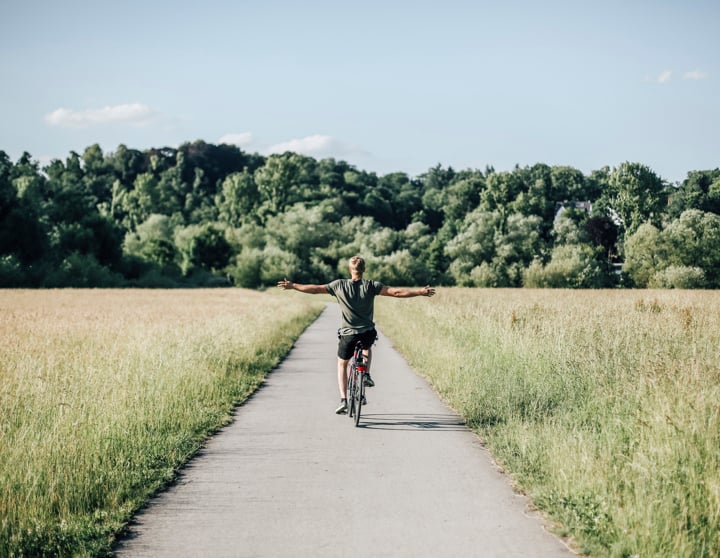 Two years ago, we created something really new. As the market leader in debt collection, we already saw then: The world is changing. Buying has never been so easy. Many things can be financed on credit or simply subscribed to. In part, there is a lack of the necessary transparency and education in dealing with money matters. The consequence: a growing number of people lose track of their own finances.
As a result, we moved forward boldly. We wanted to change not only ourselves as a company, but the image of an entire industry.
We have redefined our relationship with consumers. We have put people at the centre. Their lives. Their challenges.
Our mission: We take responsibility for every single consumer. We do everything we can to help consumers regain their financial freedom - simply and fairly.
We have given all this a name: Paigo.
And Paigo is already a real success. We have helped three million consumers out of financial difficulties.
Paigo becomes part of the new Riverty
We have already achieved a lot with Paigo in a short time. Nevertheless, we are still on the journey. Now it's time for the next big step: Riverty.
With Riverty, we go further. We want to contribute to a society that promotes sustainable business. Where everyone has control over their finances. That does not simply exclude anyone, no matter what turn life takes. In the future, we will unite all our experience and innovative strength within our group of companies to achieve this.
Riverty: A more comprehensive approach to financial freedom
For consumers, Riverty becomes an even better supporter on the path to financial freedom. We are building from what we started with Paigo. But we are starting much earlier.
At Paigo, we've focused on helping people, most of whom are already struggling. With Riverty, we want you to see at a glance what you can and cannot afford - even before you buy anything.
We enable you to shop safely and also to finance larger purchases. At the same time, we help you to spend only as much as you earn. As a result, you can make more conscious and sustainable decisions about your spending.
We are still there for you when things get difficult
And if something should still go wrong, we'll still be there for you. Because we know: Every person is unique. And life sometimes takes unexpected turns. This self-image guides us in everything we do. We take responsibility. We help you to bring your finances back into balance. Not only in Germany, but step by step in many other European countries.
So Paigo becomes part of Riverty. From now on, we carry our value promise in our name: Riverty Back in Flow.
If you are already a Paigo user, don't worry! We have thought of everything. You can find more information here.
More formats for financial education
Even as Riverty, we do not stand still. We're always coming up with new ideas to help you live your best financial life. For example, we are investing much more in new financial education formats and tools.