Peer-to-peer sharing: Unlock the opportunity of community
The beginnings of peer-to-peer (P2P) music sharing were humble. But a lot has changed since Napster became a global phenomenon. Apart from the fact that most P2P models are now legal, the most interesting shift is in the category of goods and services shared.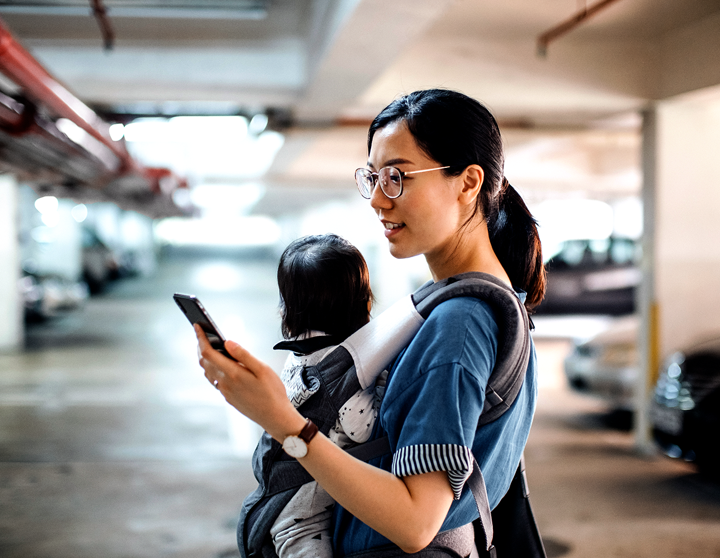 What started with cheap, purely digital products has expanded to highly valuable goods. Think accommodation space with Airbnb or cars with Lynk & Co. It makes sense: An apartment can easily cost hundreds of thousands of euros. If it's underused, the opportunity costs are high. External costs – most importantly for the environment – can also be reduced by sharing high-quality goods . However, a big question remains:
How can companies set up business models to make sharing attractive to consumers? And can they do it without cannibalizing more traditional (linear) lines of business?
P2P sharing: Understand the fundamentals
If a firm wants to set up a marketplace for consumers to share its products – and create a growing P2P community – it must balance two risks.
Risk #1
First, it must match a consumer with the appropriate cost of ownership. And it must do it while managing the risk (as a merchant of record) of enabling P2P sharing functionality for an online community. Managing this risk is a lot more complex than linear, direct-to-consumer (D2C) business models. In D2C, the risk of each consumer is assessed, usually using credit bureau data. This takes into account aggregated information: age, type of job, duration of employment, income, purchasing power and much, much more. The result is a consumer credit score, linked to their probability of default. For peer-to-peer communities on the other hand, risk scoring models need to be much closer to B2B. This is due to network effects created in the communities.
Risk #2
The second risk is to do with ownership retention. This strategy is attractive to companies that offer products (with lots of embedded value) to consumers. In the case of a car company, it might mean investing heavily in aftersales and maintenance. Non-linear models like pay per use, pay per activation, and pay per subscription also lower the initial entry barrier (the price of ownership) to the good or service. This is attractive to consumers, but also imposes a direct, cash-flow impact on the firm. At the same time (and especially when a company moves from non-linear business models to full P2P sharing), there is the risk of undermining other business areas.
Lynk & Co: A case in point
Our partnership with Lynk & Co shows the value of offering wide-ranging products and services to consumers with diverse preferences. Lynk & Co carefully balance convenience, cost of ownership and the associated risks.
Owning a car, plus extras.
The most traditional part of Lynk & Co's offer is the option to buy their model 01. However, even this ownership model breaks tradition, offering buyers the opportunity to share their car with other members. This reduces the cost of ownership. If the buyer wants convenience (and security), they can subscribe to an additional care plan or insurance. These added services enhance the car's value – a big differentiator in a crowded market.
Month-to-month membership
Customers who want to use a mint-condition car – but not own one – can choose a month-to-month subscription. This removes the barrier of putting down cash to buy, leaving the risk of ownership with Lynk & Co, while introducing higher monthly costs in exchange. These can be mitigated by sharing the car with the community. This may work best for those living in densely populated urban areas – a key target group of Lynk & Co.
Membership without a car
The most innovative part of the offer – and an important part of the sharing community – is the option to become a Lynk & Co member, without buying or subscribing. This appeals to consumers who are very cost sensitive, rarely need to use a car, or both. Membership matters because it enables much-needed network effects. After all, members who have a car need other members without cars to share them with.
This isn't even the full range of Lynk & Co's offering. Nonetheless, I hope this quickfire overview shows how complex customer relationships can become, especially when companies "servicize" parts of their business. This carries major implications for risk assessment and cash flows too, which must be cleverly managed. Finally, it offers big rewards for challenger companies eager to disrupt their industries, as well as firms who want to capitalize on strong market positions.