Paigo wins the prestigious Digital Leader Award
FinTech Paigo, Arvato Financial Solutions' debt collection platform, was awarded the well-known Digital Leader Award 2021 last week by Computerwoche and CIO Magazine. The award has been honoring digital success stories and the teams behind them all over Germany since 2016. A national jury of experts acknowledged Paigo's solution as an innovative platform for consumer-oriented debt collection management in the category "Customer".
Verl / Baden-Baden,
Jul 1, 2021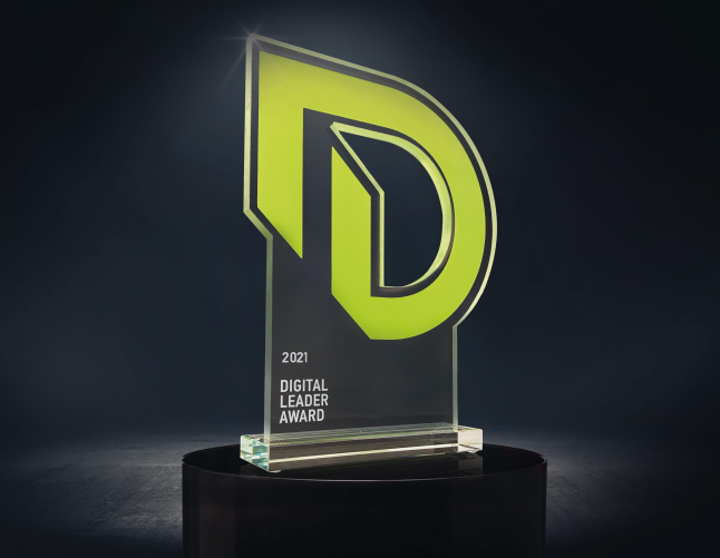 The jury was particularly impressed by the entirely new focus in the debt collection industry of putting people first ("Fairkasso"), the technological development of the platform incorporating Artificial Intelligence, Machine Learning and Data Science, and the market launch in the midst of the Corona pandemic.
"Whilst developing Paigo, we deliberately broke away from previous approaches in the debt collection management. For example, we no longer see consumers merely as debtors, instead we always consider the entire customer life cycle and the specific life situation of each case," says Sven Schneider, Managing Director at Paigo. "The core of our service is the comprehensive digitization of processes and workflows with the aim of consistently aligning debt collection procedures with the needs of consumers. What initially sounds like a contradiction, however, leads to higher recovery rates. We are already seeing that users of the Paigo portal are 25 percent more willing to pay."
Market launch facing challenges
When Paigo launched in September 2020, the company faced a number of challenges. In Germany, around 6.9 million citizens are in debt. Consumers are increasingly losing track of their finances, also due to new digital credit and installment offers. In addition, the regulatory environment tightened significantly in January 2021 with the entry of the Act to improve consumer protection in debt collection. Furthermore, new competitors have been trying to establish themselves, pursuing a strong IT and data orientation.
"In this environment, we decided to completely rethink debt collection. What if we built a digital platform for receivables management that put people at its core? And what if it were to enable consumers to regain an overview of and have the ability to act on financial matters with simple, understandable services? That was the moment Paigo was born," says Sven Schneider.
Digital features that make it easier to manage your own finances
Today, FinTech Paigo accompanies customers along the entire customer lifecycle. The platform offers a range of digital features that enable consumers to manage their finances better. The "Look into your account" function allows users to arrange installment payments more quickly and easily and lets them identify potential savings. The digital self-disclosure is designed to provide more transparency and control over outstanding debts. A digital financial encyclopedia and a financial guide convey knowledge. Today, concern recognition is carried out by means of artificial intelligence. This ensures greater efficiency and quality at the same time. In addition, our Persona Engine enables a more individual, personalized approach.
From the beginning, Paigo was built around a technology platform that links existing standard products via APIs (application programming interfaces) or microservices and makes data usable for new services. Part of Paigo's strategy is to develop solutions not only independently, but also by collaborating closely with clients. This allows new products to be adapted to specific customer needs, standards to be set jointly, and customer loyalty to be strengthened. Digital self-service portals ensure transparency and provide a data-driven basis for decision-making.
"Today, we have shifted much closer to consumers and, at the same time, closer to our clients via co-creation projects," says Florian Lampe, CEO of Paigo. "Paigo's success shows how much the platform economy is also changing the role of debt collection companies as a whole. What started as a novelty for an entire industry in September 2020 has already found imitators in some dimensions today.", he adds.
About Riverty
With more than 5,000 employees, more than 25 million consumers and more than one billion transactions, we are one of the big FinTech. Even though we love numbers, we don't want to be measured by numbers only. Why?
We want to help build a world where business meets the needs of humanity. Where financial technology makes a difference. Where everyone is in control of their own financial story. At Riverty, we're building it, together. Our teams in 13 countries are always looking for smart, simple and seamlessly connected ways to manage people's money. From flexible payments to accounting and debt collection, our holistic solutions empower everyone to live their best financial lives. It's time to enter a new era of economic freedom.
Dario Artico
Corporate Communication / Press Contact
Riverty Group GmbH
dario.artico@riverty.com
+49 7221 5040 3060