Mobility in change
Jan Kalle Wulf and Matthias Quetz from Riverty, on seamless and flexible mobility, creating inclusive mobility solutions and promoting sustainability with the mobility budget.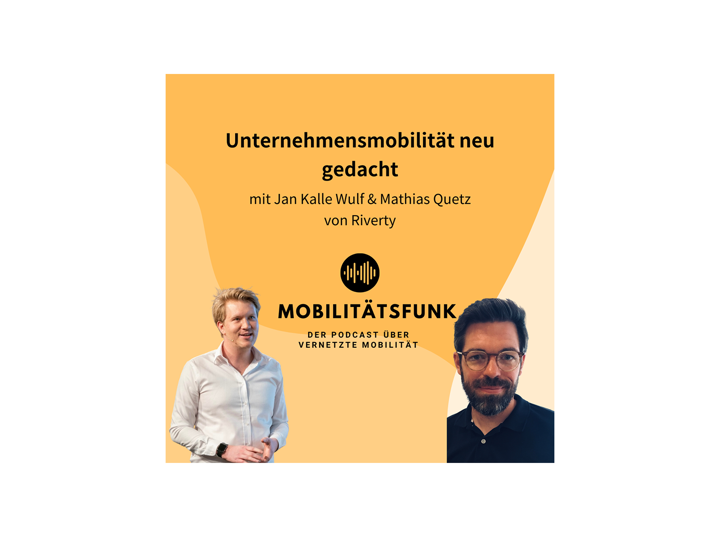 In the podcast "Mobilitätsfunk", Wulf and Quetz, mobility experts from Riverty, talk about the opportunities and challenges of mobility budgets for the future. The focus is on creating inclusive and sustainable mobility solutions that benefit both companies and employees.
Among other things, the two discuss how companies can create alternatives for transport through gamification and vouchers. In addition, they use the latest study of the Future Mobility Lab to show the special challenges and commuter needs in rural regions and how sustainable mobility can also be promoted there.
Listen to the full interview here. (German content)