Winner of the Max Spohr Award 2022
Arvato Financial Solutions wins the Max Spohr Award 2022 and is recognized for its commitment to diversity and LGBTIQ+.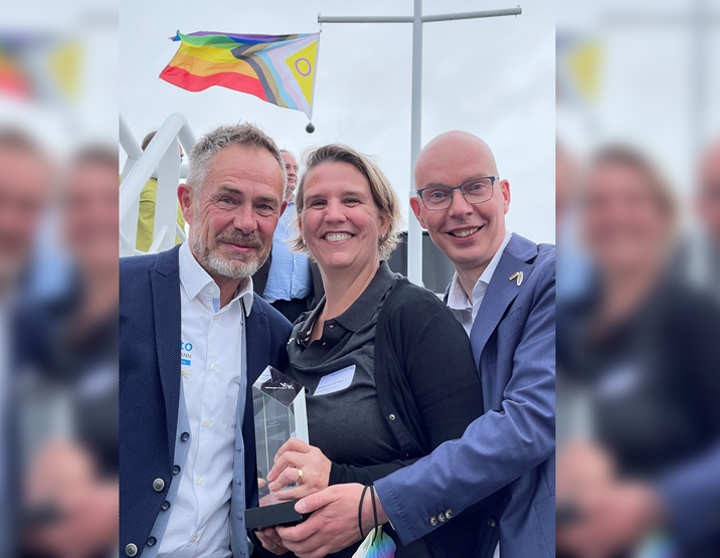 Arvato Financial Solutions is awarded the Max Spohr Prize 2022. The award honors renowned companies and public institutions throughout Germany that recognize the importance of a diverse workforce and proactively counteract discrimination.
Arvato Financial Solutions convinced the jury with its commitment to more diversity in the company, especially with regard to the dimension of sexual orientation and gender identity. "When we were told that we had won the prestigious Max Spohr Award this year, I could hardly believe it. It's a great recognition of our work and our commitment to more appreciation and acceptance of diverse lifestyles in the company and motivates us to continue to drive the issue forward with just as much dedication," Michael Wagner, Diversity, Equity and Inclusion Officer at Arvato Financial Solutions, exclaims happily. Decisive for the nomination were, in particular, the way the executives deal with LGBTIQ+ diversity as well as the promotion of various initiatives. Especially in the latter category, Arvato Financial Solutions distinguished itself with its employee network AFS United be.queer and the group-wide Bertelsmann be.queer network. By regularly organizing events and continuously using communication channels, the networks not only receive a great deal of internal support, but also receive a high level of external recognition.
The award goes back to the publisher Max Spohr, who actively supported the emancipation of sexual minorities in the 19th century. It is awarded every two years to companies and public institutions that promote diversity in their organizations in an exemplary manner through diversity management.
About Riverty
With more than 5,000 employees, more than 25 million consumers and more than one billion transactions, we are one of the big FinTech. Even though we love numbers, we don't want to be measured by numbers only. Why?
We want to help build a world where business meets the needs of humanity. Where financial technology makes a difference. Where everyone is in control of their own financial story. At Riverty, we're building it, together. Our teams in 13 countries are always looking for smart, simple and seamlessly connected ways to manage people's money. From flexible payments to accounting and debt collection, our holistic solutions empower everyone to live their best financial lives. It's time to enter a new era of economic freedom.
Dario Artico
Corporate Communication / Press Contact
Riverty Group GmbH
dario.artico@riverty.com
+49 7221 5040 3060