Cooperation with Nexxiot: Know-Your-Customer becomes Know-Your-Cargo
When Arvato Financial Solutions launched cinfoni (Customer Information Network Intelligence) two years ago, the KYC project was aimed exclusively at banks and their corporate customers. The Bertelsmann subsidiary had developed a regulatory standard designed to simplify the customized compilation of regulatory data (e.g. Know Your Customer), its validation and international network-based provision. Both banks and customers benefit from the required maximum transparency and the very high level of digitization. This simplifies standardized regulatory processes and speeds them up extremely for both sides.
Baden-Baden,
Feb 18, 2022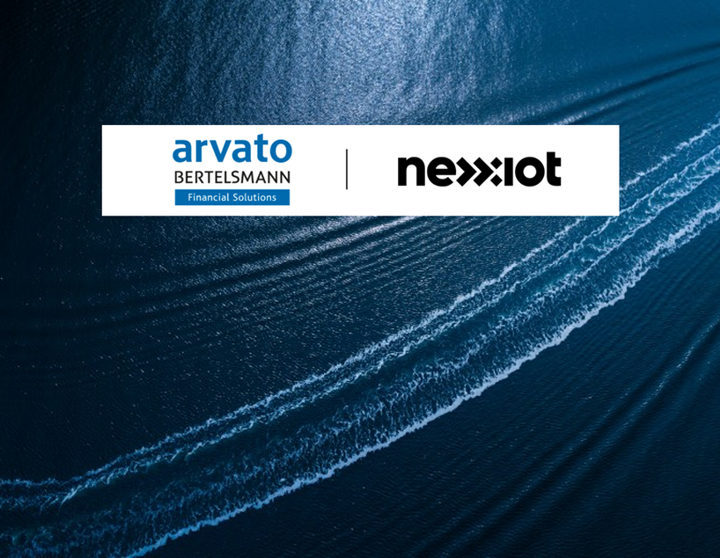 What has not yet come to full fruition in the banking world due to institutional hurdles is now picking up speed in the logistics industry. With Nexxiot, an international logistics player is now cooperating that, together with its main investor, stands for the digital spirit in the tradetech industry like no other.
The investment is an important step in promoting Nexxiot's Know Your Cargo initiative. And the goals set together are similar to those set in the financial world: providing the logistics industry with the same accountability, security and trust provided by the Know Your Customer rules widely adopted worldwide in the financial services industry. The international player with extensive expertise in supporting complex logistics processes will enable Nexxiot to achieve this level of transparency. Ultimately helping crack down on illicit trafficking, improve cargo safety and reduce CO2 emissions through the increased efficiency.
Stefan Kalmund, CEO of Nexxiot is therefore very pleased about the cooperation: "As an important global player and well known for its digital innovation, Bertelsmann subsidiary Arvato Financial Solutions is the ideal partner to develop an intelligent cargo shipping platform created to meet the needs of twenty-first century commerce. Nexxiot's technology is already leading the cargo digitization transformation across Europe and beyond, and this new collaboration promises to accelerate its adoption worldwide."
"There is a tremendous opportunity in transforming the global cargo shipping industry through the deployment of digital solutions and the application of Big Data enabled AI", says Jörg Schnelle, CCO of Arvato Financial Solutions. "We are pleased to become an investor in Nexxiot's and eager to begin a business collaboration that promises to accelerate the digital revolution of a whole industry."
Paul Haase, who is responsible for Cinfoni at Arvato Financial Solutions, sees a great advantage that the Bertelsmann subsidiary has already done decisive groundwork in the banking industry: "The fact that we had to meet the highly complex requirements of the banks for cinfoni right from the start is now paying off even more. The challenges that a digital logistics pioneer like Nexxiot faces in this regard are no less demanding. The combination of the technology and international connectivity of the cinfoni platform enables us to work with Nexxiot to map a true end-to-end Know Your Cargo that will revolutionize the market."
About Riverty
With more than 5,000 employees, more than 25 million consumers and more than one billion transactions, we are one of the big FinTech. Even though we love numbers, we don't want to be measured by numbers only. Why?
We want to help build a world where business meets the needs of humanity. Where financial technology makes a difference. Where everyone is in control of their own financial story. At Riverty, we're building it, together. Our teams in 13 countries are always looking for smart, simple and seamlessly connected ways to manage people's money. From flexible payments to accounting and debt collection, our holistic solutions empower everyone to live their best financial lives. It's time to enter a new era of economic freedom.
Dario Artico
Corporate Communication / Press Contact
Riverty Group GmbH
dario.artico@riverty.com
+49 7221 5040 3060