Debt collection scam – the tricks of the black sheep
Is the claim justified? Can I trust the sender? Find out here how you can recognise a reputable debt collection agency. And what to do if it really is a rip-off.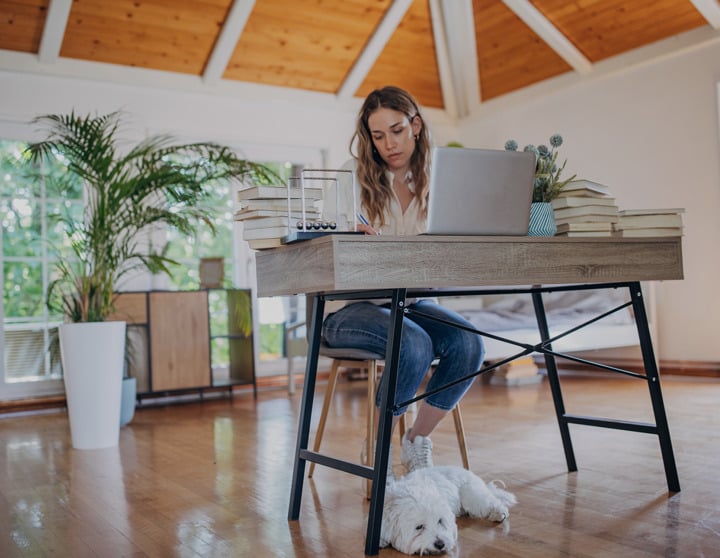 How do you recognise a dubious debt collection agency?
The shock is usually deep when you receive the first debt collection letter. Don't panic - just keep a cool head and look closely! These 3 signs tell you at a glance whether it is a dubious debt collection agency:
Is the e-mail or letter full of spelling mistakes? Or does it sound as if it was not translated properly via an online translator? If so, you should check again!
Does the letter contain specific information about the creditor - i.e. the company from which the invoice was not paid - and precise information about the reason for the claim? If not, caution is advisable.
Is the money to be transferred abroad - i.e. does the IBAN not start with "DE"? If yes: Attention - this smells like fraud!
Some consumer centres keep a "black list" of debt collectors who have attracted attention with dubious practices.
How do you recognise a reputable debt collection agency?
Now you have checked the collection letter for obvious errors - but be on the safe side. You can tell whether the sender is serious and trustworthy by these things:
It sounds so simple, but for safety's sake, first search the Internet to see if the sender really exists.
Debt collection agencies need a licence to do their work in Germany. That's why you can recognise reputable debt collection agencies by the fact that they are listed on www.rechtsdienstleistungsregister.de. Have a look there!

Membership in a debt collection association, such as the Federal Association of German Collection Agencies (BDIU), is also a good sign. Because these companies have committed themselves to rules for fair debt collection.


If the claim data seems familiar to you, the probability is already very high that it is an actual debt collection procedure.
Registered debt collection agencies
If it is a debt collection procedure by a registered debt collection agency, the direct route is always the best. In most cases, this is the quickest way to resolve the matter.
Because not every unauthorised payment request is an attempt at fraud by the issuing collection agency: for example, someone could be trying to misuse your identity or there has been a mix-up with another person with the same name.
How can you defend yourself against dubious debt collection?
If you are sure that it is a dubious rip-off - i.e. a freely invented claim by an unregistered debt collection agency - and you want to stop the scam, you also have the option of filing a criminal complaint for fraud with the competent police authority. Or report the dubious debt collection agency to the competent supervisory authority.
Where can you get help with dubious claims?
The following points of contact are available here:
Consumer centres
Lawyers
Ombudsman's Office of the Federal Association of German Collection Agencies (BDIU)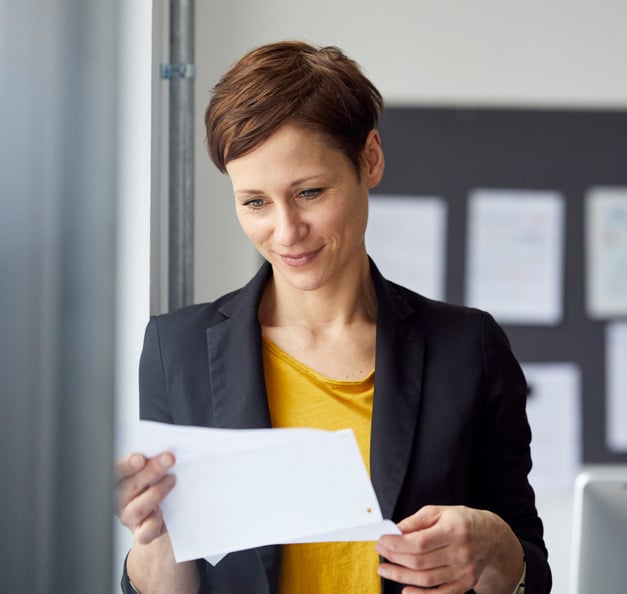 Letter from Riverty Back in Flow
If the letter comes from us, you can be sure: We are serious and follow the BDIU's rules for fair debt collection.
In case of problems, such as identity theft or mistaken identity, please contact us - we depend on your help.
Conclusion
Even if it sometimes doesn't seem so at first glance: most debt collection letters are justified and come from reputable debt collection companies.
Therefore ...
look carefully to see whether the cover letter contains all the relevant information, whether spelling mistakes catch the eye or money is to be transferred abroad.
check on the Web whether the sender exists and is a registered debt collection agency.
Identity
Please understand that for reasons of readability we only use the grammatically masculine form when referring to persons. This always refers to people of any gender identity.