How to master your finances sustainably
We all want to save a little money. But how do we actually manage our finances sustainably? Especially on special days like Valentine's Day or Christmas, we tend to spend a lot of money. We want to give you a few tips on how to manage your finances sustainably!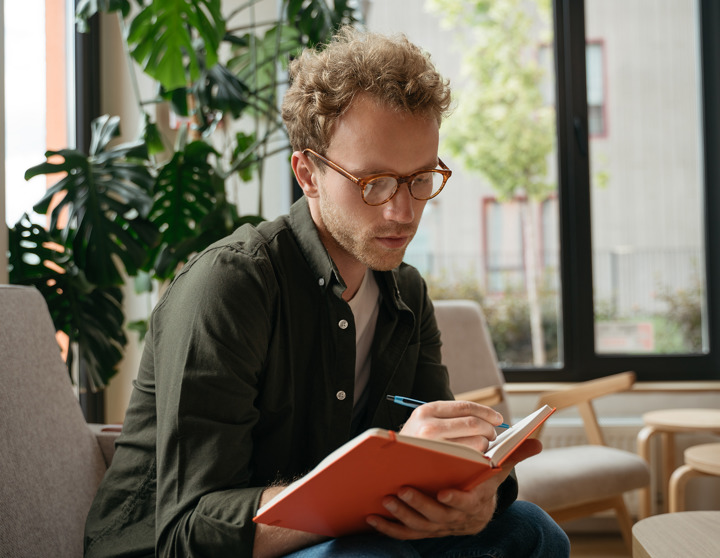 Know your finances
You can only manage your finances sustainably if you know where your money is actually going. So get an overview of your income and expenses. You can do this easily with a budget book by writing everything down, or digitally with our Riverty Back in Flow app. With this overview, you can see what your monthly expenses are and where you might be able to save money. Because let's face it, we all spend money that we could actually save. Whether it's unnecessary insurances, unused subscriptions or the monthly delivery service, without them we could certainly save money.
Saving money in everyday life
We unconsciously spend money where we could actually save it. Let's start at the supermarket. Many of us go to the supermarket without a shopping list or a plan and take more products than we actually need. Especially on Valentine's Day or on Christmas, we grab the expensive chocolates and chocolate Santas on the way to the checkout. We all know that too well. So start writing a shopping list for your weekly purchases. That way you won't get distracted from your plan, avoid expensive impulse buys and only buy what you really need.
Let's move on to expensive expenses.
Especially with expensive expenses, ask yourself the following questions:
Do I really need it?
Do I have to have it right now? If so, can I afford it or can I pay it off in instalments?
What happens if I don't buy it right away?

This way you won't be tempted to spend a lot of money on things you don't really need. You can also buy some expensive products second-hand. The items are still of great quality and you are doing something good for your finances and the environment.
Put money aside consistently. Even if it's just a few euros every week. At the end of the year, it will become a tidy sum. Then you can decide what you want to do with the money. Buy something you or one of your loved ones has wanted for a long time. Invest the money you have saved or keep it as a nest egg. All three options will help you manage your finances in a financially sustainable way.
Insider tips from us Riverty's
We asked our Riverty colleagues how they save money in everyday life and on special days. Of course, we don't want to keep this from you:
Tanja shares her tips with us: "I use the app "Too good to go" to get Christmas sweets cheaper at shops after the holidays, for example. Save food, save your planet 😊".
Gina's tip: "Buy or use > sometimes borrowing is enough! I activate webpages for a price alert and ask myself despite offers: what do I really need?"
Lina told us: "I save the money I get as change in a piggy bank for Valentine's Day, birthday or Christmas presents. Then I don't have to worry about not having enough money just before the special days."
Sophie told us enthusiastically, "I always like to be nicely dressed on special days, but I don't always want to pay a lot of money for clothes that I might only wear once. That's why I borrow clothes from my sister or I rent cheap clothes from an online shop for the day 😊."
Paul wrote to us, "My girlfriend and I are very techy and like to give each other tech things as gifts. But we don't buy them new, we buy them refurbished. The products are as good as new, but much cheaper 😉."
Sabine shares the following tip: "Don't always buy the latest thing. Why not buy used clothes/furniture for much less money and then maybe upcycle it DIY style. It not only saves money, but also a lot of resources, production energy, CO2, etc."
Maybe a few tips from our colleagues were helpful and you can use them in everyday life or on special days.