Buy now, pay later done right: how to use and enjoy Riverty's payment solutions
Riverty - your financial friend of choice - is here to make the way you pay easier and better. We believe in fair, financially sustainable, and simple money matters, and that's why we bring you the magic of Buy Now Pay Later (BNPL). Let us guide you on how to never miss a payment again and live your best financial life.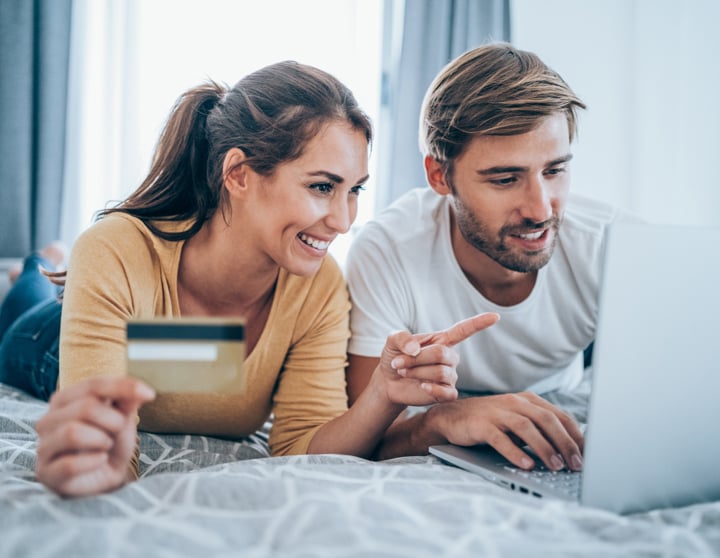 Step

into the world of BNPL
Current research of our Riverty Ecommerce Review showed that more than half of the Dutch and German population has shopped using BNPL before. Finding people that don't know this way to shop first, pay later, gets therefore harder by the day. But why do we love it so much? With Riverty's BNPL options, you can make purchases without having to pay the full amount upfront. It's like having a financial superpower as you can spread your payments in a way you find fit.
Time to master the art of BNPL
With everything we do, we put you in the core center of this. We understand that life can throw you a curveball sometimes. Even when we, together, prevent you from buying more than you can pay for, payments can slip your attention for a second. Or a couple of days. So we went to do what we do best: asking BNPL-lovers like you for the absolute best tips to make sure you master the art of BNPL. See the tips below.

Tip from Iris (25):
"Plan ahead! I know how much I can spend per month on an average and make sure to keep that budget. As they say: don't buy what doesn't spark joy. I buy only what I need or really want within that budget. And then I use Riverty in the check-out to make sure I keep the overview of all my shopping. How? It's all in the app!"
Tip from Emil (48):
"Set Reminders: Life can get busy, and it's easy to forget payment due dates. Yes, even when I think I'll remember those set '14-day invoice' days, I tend to forget. Set reminders on your phone to pay on time. And a little add-on from my wife: the Riverty app provides push notifications to help you with this. I didn't know this, but activated it yesterday. Will keep you posted on how I like it."
Tip from Luisa (31):
"Flexibility is why I love Riverty. I'm not sure if I'm aloud to say this – but I pause my payments all the time. Via MyRiverty (desktop version of the app), you can manage your open invoices. I pause payments when I need a little extra time to fall in love with that new dress. Works like a charm."
Tip from Anna (39):
"A tip? Financial academy, the blog from Riverty. I started following Riverty on Social media to get all these tips on how to manage my finances better. I would never have thought a BNPL-provider would be into how to manage your holiday finances – but Riverty does and it really helped me plan my summer trip."
A safety net: b

ack in

f

low with Riverty
Did you miss the payments already and do you need some extra help? We've got your back. Our Back in Flow feature acts as your compass, helping you navigate any rough waters. If you're experiencing difficulties with a payment, contact our team right away. We'll work together to find a solution that keeps you on track and in control. As with every service we over, we aim to give you more financial freedom and keep you financially healthy.
Your best financial life starts here
With our BNPL options we aim to empower you to make financially sustainable choices. We want to help you live your best financial life without the worry of missed payments. Seamlessly flow through purchases, with our tricks up your sleeve, and experience the freedom and flexibility you deserve. Do you have any tips to share with other BNPL-lovers? Leave it in the comments on our social media.