Riverty ranks among the top 10 in the PRIDE Index
Awarded for its strong commitment to the LGTBIQ+ community and focus on diversity issues, Riverty makes it into the top ten. Around 80 companies participated in the PRIDE Index.
Baden-Baden,
jouluk. 6, 2022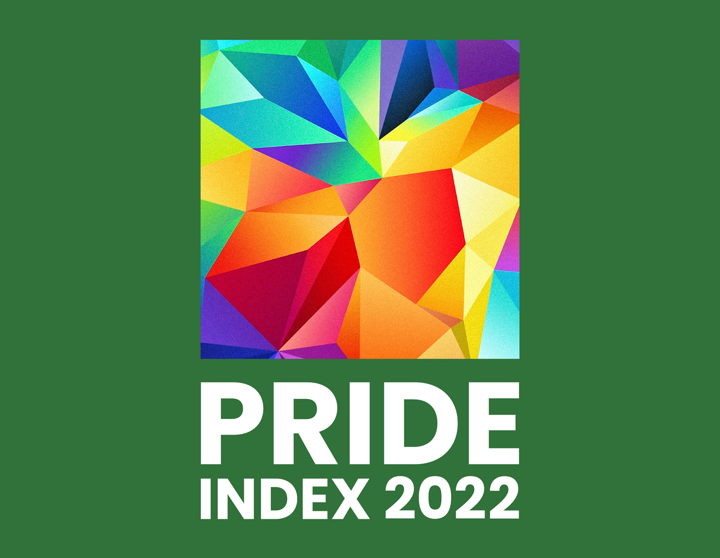 The UHLALA Group, one of Germany's leading LGBTIQ+ companies, annually recognizes organizations that have shown outstanding commitment towards fostering an LGBTIQ+ friendly corporate culture. Again this year, Riverty can look forward to receiving an award for its strong commitment to LGBTIQ+ diversity. The international financial services firm once again ranked in the top 10 in the PRIDE Index, making Riverty one of the most LGTBIQ+ inclusive companies in Germany.
"Diversity, equity and inclusion are among the key success factors of our organization. After all, it is the diversity of our employees that enables us to take on new perspectives and create innovations that take everyone's needs into consideration," explains Teresa Schlichting, Chief Strategy Officer at Riverty, and continues, "Having an environment where everyone can be their true self is the essential prerequisite for this. This has already made us strong in the past. With our new brand, we have now succeeded in placing even more stringent focus on our claim to inclusiveness as one of four core components at Riverty."
Initiatives such as the LGBTIQ+ United be.queer network creating more visibility and a safe environment for LGBTIQ+ and Allies, were crucial for winning the award. Equally significant was raising awareness among the workforce on issues related to gender identity and sexual orientation, as well as participation in various events, such as Christopher Street Day, expressing appreciation towards LGTBIQ+ employees. After being awarded the "PRIDE Champion Seal" by the UHLALA Group last year, Riverty's ranking this year once more shows how meaningful these kinds of initiatives are.
"As a human-centric FinTech, our employees are at the center of everything we do. Being listed in the top 10 of the PRIDE Index is a great recognition of our dedication towards the LGTBIQ+ community and reinforces that we are on the right track in creating a tolerant and respectful corporate culture at Riverty. This encourages us to continue pursuing our ambitions for an inclusive and diverse work environment," Chief People & Culture Officer Alexia Röell emphasizes.
About Riverty
With more than 5,000 employees, more than 25 million consumers and more than one billion transactions, we are one of the big FinTech. Even though we love numbers, we don't want to be measured by numbers only. Why?
We want to help build a world where business meets the needs of humanity. Where financial technology makes a difference. Where everyone is in control of their own financial story. At Riverty, we're building it, together. Our teams in 13 countries are always looking for smart, simple and seamlessly connected ways to manage people's money. From flexible payments to accounting and debt collection, our holistic solutions empower everyone to live their best financial lives. It's time to enter a new era of economic freedom.
Dario Artico
Corporate Communication / Press Contact
Riverty Group GmbH
dario.artico@riverty.com
+49 7221 5040 3060