Career diversity – insights with our student internship!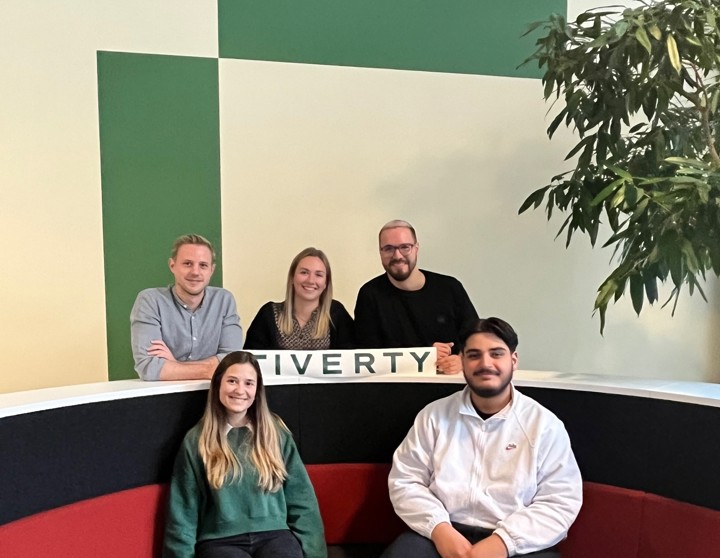 Internship - some insights
As part of an internship, we offer students from ninth grade on the opportunity to get to know a wide range of departments and teams at Riverty at an early stage to help them make decisions for their personal career path. Can Altun was one of the students who seized this opportunity this year. In a short interview, he told us about his week:
Hello, Can. Tell us how you came up with the idea of doing an internship at Riverty?
Can: "Riverty is a familiar company to me because my mother also works here. During my search for a suitable internship, I did a lot of research and came across the student internship program at Riverty. I also completed an internship at Riverty (formerly Arvato Infoscore) about two years ago and now wanted to see the changes as part of the rebranding."
What did you hope to gain from an internship at Riverty?
Can: "The aim of my internship is to find out if I could imagine a future at Riverty. Since I would like to study after graduating from school, I can get an idea of what a dual study program at Riverty could look like through the internship."
What kind of tasks did you have in the past week?
Can: "I did a variety of tasks while working at Riverty. These included participating in job interviews, attending various meetings and doing exercises such as drawing up a reference letter, and I was able to make suggestions for improvements to the new career website."
What did you particularly like?
Can: "I enjoyed working in the People and Culture Department (Active Sourcing/Employer Branding). But I also enjoyed IT software development very much. I particularly enjoyed the working atmosphere and how people treat each other!"
Would you recommend a student internship at Riverty?
Can: "I would advise anyone to do this internship. I strongly believe that there is something for everyone at Riverty. There are many areas that are very interesting and worth getting to know."
What do you personally take away from the internship?
Can: "I learned a lot during this internship week and I am grateful for this experience. I intend to take a closer look at the areas that I particularly liked and will remember Riverty as a good option for later training or study."
Don't miss any updates!
Our apprentices and dual students keep you up to date and give you an understanding of their tasks and activities!