Take new paths and realize your potential
Do you have a bachelor's or master's degree? The world is open to you. Do you want to consciously choose your next steps? Watch out! Our international trainee program "Pathfinder" offers the opportunity to consider new perspectives, to prove your skills and to develop them further – together with our top managers. 
Within the 18-month trainee program, you can expect varied fields of activity, countless networking opportunities and individual development possibilities. With us, you'll be right in the middle of the action, learning a lot of new things and actively shaping your time as a trainee. We will accompany you on your personal path and provide you with advice!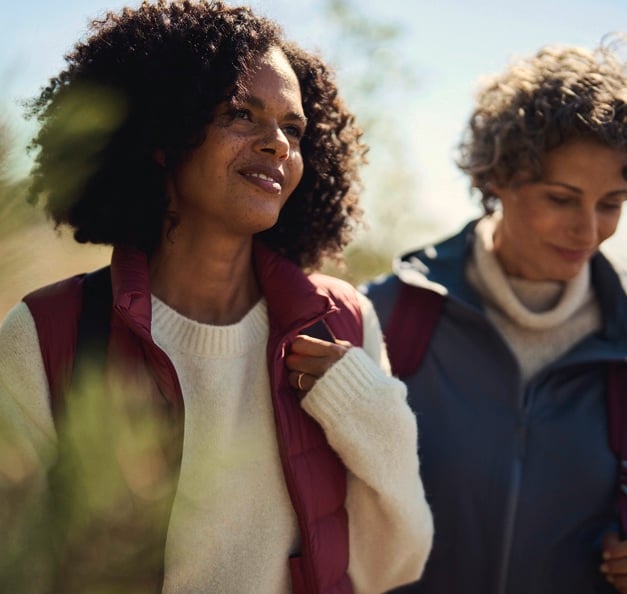 Find your own path
What the program will look like is not set in stone. Together with you, we would like to consider your assignment in advance and adapt it to your individual goals and ideas. 
You will benefit from a range of overarching training offers. Whether it's online training or completing a nanodegree, it's up to you! 
You will not only develop professionally with us. In various foreign assignments, you will also have the opportunity to bring your soft skills to the next level and build an international network! 
When are we looking? At any time! You can also help determine your start date. 
Apply now on your own initiative!
Are you are all set and would like to start the trainee program directly? Do you not see a suitable job advertisement available? No problem, we look forward to receiving your speculative application! Show us why you are made for the program.
 

What our trainees have to tell
The first trainees have successfully completed the program. Looking back, they have a lot to tell. In the following video, they have summarised the most important aspects.
Our 6 insider tips for starting a career as an international trainee at Riverty
Would you like to start your career as a trainee full of energy and climb the career ladder? We'll show you how. These six tips will tell you how you can best succeed. 
---
#Tip 1: Successful self-management
Self-management is the name of the game these days. Especially with remote work, self-organization and discipline are even more important than before. Set priorities and use to-do lists to keep track of your upcoming tasks. If you are properly organized, you can take control of your workday and ensure that you never miss a deadline. 
---
#Tip 2: Learn to assess yourself
Are you aware of your strengths and weaknesses? Then you are already a long way ahead of many others. The better you know yourself and your skills, the more likely you are to strive for a career goal that is both realistic and perfectly suited to you. With a concrete goal in mind, you automatically show more motivation and willpower.



---
#Tip 3: Build a network


No matter what company you work for, this is a tip that you will be given more than once. Try to make as many connections as you can. It's always good to make contacts and have lots of people to talk to. You will quickly realize how valuable the professional, but also the informal exchange is in professional life. With a confident demeanor and great work, you will notice that your expertise is increasingly demanded.



---
#Tip 4: Know and communicate your goals


Especially when entering the professional world, it is advantageous to have a concrete career goal in mind. It is important to set a long-term goal. For example, where you see yourself in five or even ten years. At the same time, you should define short-term goals that will help you get closer to your overall goal. Once you have set your goals, you should also discuss them with your manager. They can guide you along the way and provide you with the necessary support. 





---
#Tip 5: Have a high-quality standard – but mistakes are human


Especially at the beginning of their careers, many newcomers have their own aspiration not to make any mistakes and to do their work to the fullest satisfaction of their supervisors. It is good to have a high-quality standard for your performance. However, you should be aware that mistakes are part of the job. Without them, we would not be able to learn and develop. Of course, mistakes should not become the rule. Make sure that you work cleanly and precisely. This will not only show your colleagues what you are capable of, but also that they can rely on you – a benefit in the professional world. 
---
#Tip 6: Work/life balance: Ensure a balanced daily routine
Even though work is a big part of our lives, don't forget to invest your time in other things as well. Use the evenings, weekends and holidays to recover, create a balance and recharge your batteries – both physically and mentally. Only if you are sufficiently recovered and have enough energy reserves will you be able to give 100% again. 






What you should bring to your placement
Not your first placement?
Top bachelor's or master's degree
Not your first placement?
Have you been abroad for a long time and are now a pro in English? A huge advantage! After all, you will be interacting with colleagues from all over the world. 
Practical experience?
Do you already have a repertoire of skills and were able to gain valuable practical experience during your studies? Great! Show us what you have learned so far and expand your skillset. 
Be the backup
Your executive needs a reliable partner. In return, they will be a strong companion at your side and help you to master your challenges. 
Top bachelor's or master's degree?
As you will already be given a lot of responsibility as a trainee, we are looking for talented people with an outstanding bachelor's or master's degree.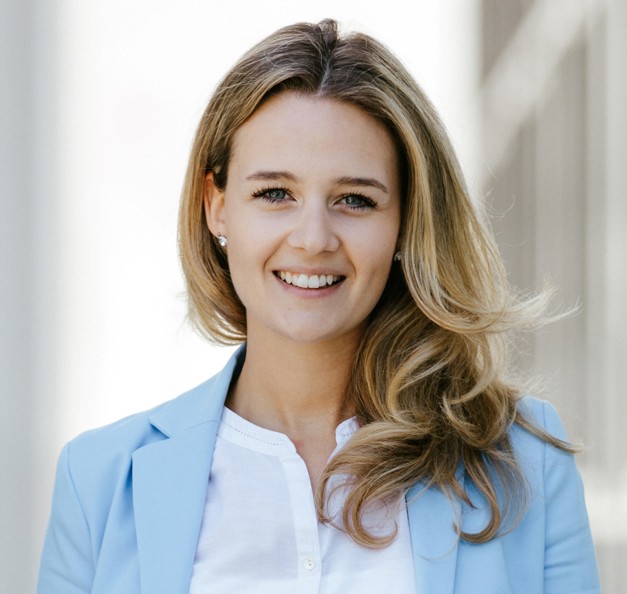 Reach out!
Do you have any questions about the trainee program? Please contact us! 
Carolin Wendelgaß
People & Culture Lead | Young Talent Management
E-Mail: carolin.wendelgass@riverty.com
Phone: +49 7221 5040-4570