In from the start - Looking back on over 30 years
What does a career at Riverty actually look like? What paths are there? Domenico talks about over 30 years at Riverty and tells us why it's still exciting today.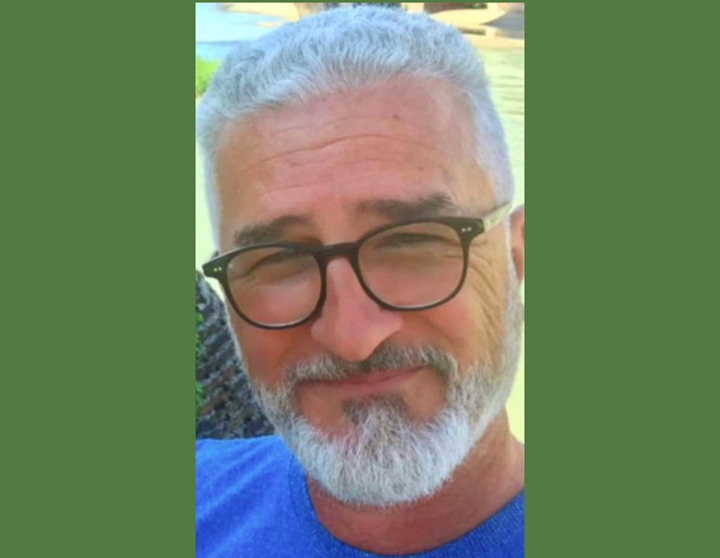 My journey at Riverty
My journey began in 1985, while Boris Becker was busy winning at Wimbledon, I started my apprenticeship as an office administrator at SWI (Süd-West-Deutsche Inkasso KG, today Riverty) in Rastatt - in the heart of Baden-Württemberg. There I got to know the collection business from its roots, which enabled me in my later management functions to develop our business together as a team at eye level and as an role model. Regardless of the role - whether as a team leader, operations department head or in sales - it is incredibly important to grasp the basics. Having worked on the topics yourself allows you to better understand the needs of your employees and truly lead by example. An organization is made up of many small cogs - each cog is important and has its purpose. That is exactly what makes teamwork so significant. Even though I had taken on many functions throughout the years, I have always remained loyal to my "home industry", eCom. If I had to choose - I couldn't tell you who has developed more over this period of time - eCommerce or me 😉.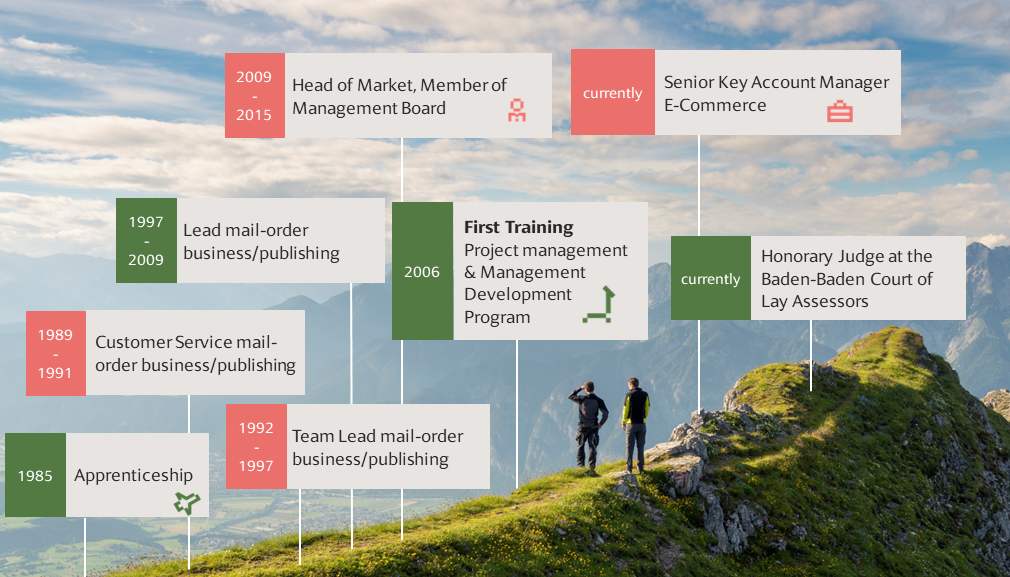 What I value most in my job
What do I really enjoy about my job? It's simple: the combination of responsibility, strategy and working with people. I enjoy accompanying other people on their path, motivating them and facing new challenges together - whether as a manager, colleague, mentor or contact person for my customers. I am convinced that if we focus on people and their individual needs - according to the textbook, up to 75% of a manager's working time - we can achieve things together that may not seem possible at first. And with our "most human-centric FinTech" strategy, we are on exactly the right track.
Looking into the future...
...my view is honestly shorter than when I look back at my professional past. But that doesn't stop me from being motivated to continue shaping the Riverty journey! Out of all my experience - and in over 30 years I have accumulated quite a bit - I truly just want to give back. I want to listen, motivate and encourage. Encourage others to go ahead and innovate, to shape the future. Which, by the way, I am already actively doing in our company today. In our "Early Career Academy" program, I get to teach dual students the basics of our collection business as part of a knowledge transfer program, which I really enjoy. Let me conclude with a guiding principle that has always accompanied me on my way: "You never win alone. The day you believe otherwise is the day you start losing". Mika Häkkinen - former Formula 1 racing driver - summed it up with this statement. Exatcly the mindset we live at Riverty: We are one, move forward in the same direction and grow together!
Do you want to listen to more stories?