Being brave and making mistakes - How Peter realized his dream at Riverty
Peter shares his unique story - how he managed to learn a foreign language in a short amount of time and develop himself at Riverty. What opportunities does Riverty offer for new professionals? Peter talks about his dream of getting an apprenticeship in Germany and how he ended up soon starting a job in the IT at Riverty.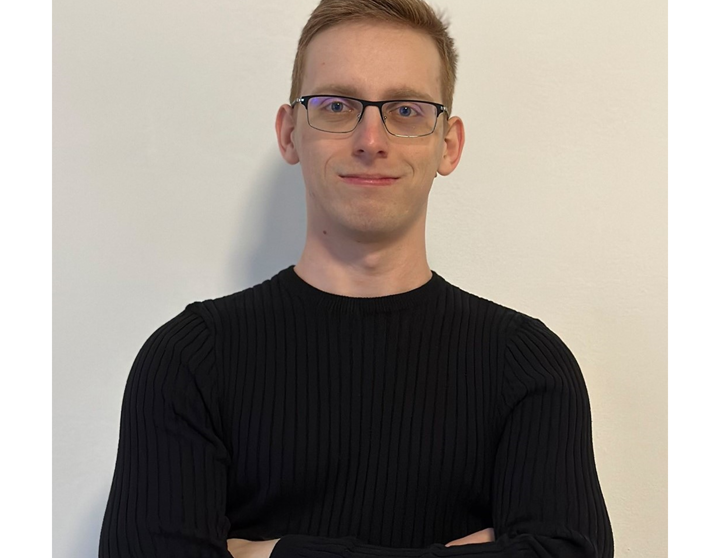 My journey from Hungary to Baden-Baden
It's July 2019 - a long journey and a lot of uncertainty lies ahead of me. After finishing school, it's clear to me that my goal is to get an apprenticeship. Unfortunately, I can't pursue this dream in my home country of Hungary. The suitcases are packed, the decision is made, and the journey to Germany begins. At that time, I was very lucky. Riverty (formerly AFS) offered me, as a career changer, the opportunity to take on a job as a clerk in the registry. This allowed me to learn the language and culture, so I quickly felt like being at home. In addition, I was able to get to know the company, the working atmosphere and the team spirit. For me, it was quickly clear: I want to do my apprenticeship here. Today, I'm in the third and final year of my apprenticeship as a developer and I am about to be taken on as a permanent employee. It took courage and determination, but looking back, I'm very happy about my decision to come to Germany.
New country, new language, new culture.
As a young school graduate, of course, I had concerns. Many questions went through my head: Will I be able to learn the language satisfactorily? Will I quickly find connections? Do I even have job prospects? These worries were quickly removed. At Riverty, I was warmly welcomed and taken in. My team actively supported me in getting used to the working world and together we worked on my language skills. I have to say - the Baden accent didn't make it easy for me...
After my apprenticeship this summer...
I have decided to continue working at Riverty. I have already received a job offer in the IT and will likely be supporting the team in the Consumer Request area. I am excited about everything that awaits me in my new chapter of life!
My story shows that it's possible to be successful in a foreign country. It requires courage, perseverance and hard work, but with the right attitude and support, anything is possible. I'm grateful that Riverty is a company that values diversity and gives me the opportunity to realize my potential and to build a career!
How about an apprenticeship?
Get more details about your entry opportunities and never miss an update!