Embracing Technological Evolution
Embark on a journey of transformation at Riverty. Witness the evolution of this leading European FinTech player, creating new opportunities for employees and contributing to sustainable economic growth. Experience the collaborative culture, breaking down silos and promoting cross-functional teamwork to deliver exceptional service.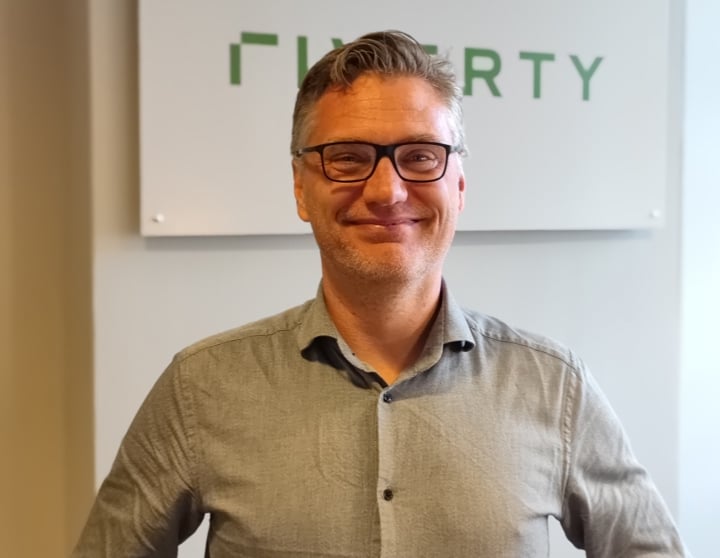 At Riverty, I've been on an incredible journey since I joined in 2008. From my beginnings as a Key Account Manager, I've transitioned into the tech organization and now work as a tech business analyst in our platform teams. I have also been a part of our API Guild, since this group was founded back in January 2022. What excites me about Riverty is our growth and transformation into a major European FinTech player with international reach. This evolution has created new opportunities for employees like me, empowering us to create value and contribute to sustainable economic growth.
The collaborative culture at Riverty has been a key factor in my growth as a professional. Working alongside inspiring colleagues from various countries, I've been part of breaking down silos and promoting cross-functional teamwork. As a result, we've been able to work more efficiently, share knowledge, and better serve our customers, living up to our reputation as an employee-centric FinTech.
As I continue my journey at Riverty, my vision is to navigate our complex technical landscape while keeping clients' needs at the forefront. By innovating and improving processes in collaboration with my teammates, I take pride in contributing to the company's mission of empowering consumers and merchants. Are you excited to join this journey? Head to https://www.riverty.com/en/careers/ to explore more about careers at Riverty!
Find more content you are interested in
If you like to explore more about workplaces at Riverty, we invite you to use our Keyword Search to navigate through our career opportunities.