The journey of a Career Changer as a driving force of industry transformation
Discover how Alexander, as a finance newcomer at Riverty, was given the opportunity to develop himself on various levels and make a significant contribution to shaping the future of the company as part of an international team.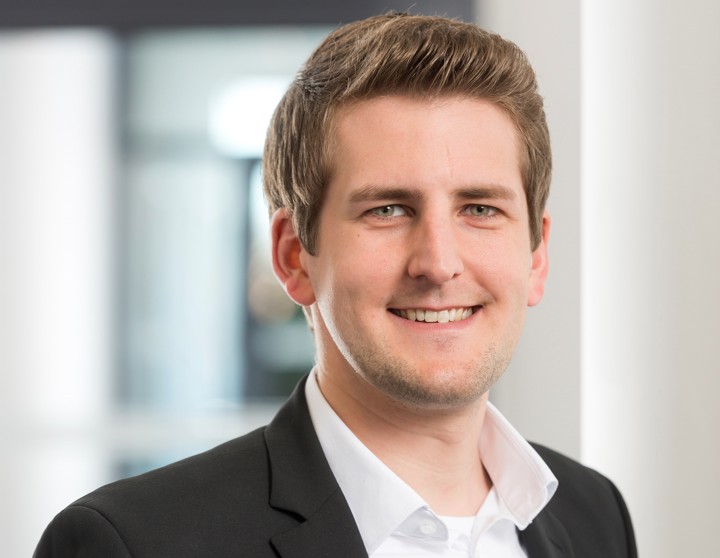 The beginning of my journey
I started my career at Riverty as a career changer in the finance field six years ago, after previously working in sales at a regional bank. The opportunity for growth and many other possibilities for shaping, participating in projects, and networking fascinated me about this company belonging to the Bertelsmann Group and made the decision to switch easier for me. As a newcomer in the field of controlling, I had the opportunity at Riverty to build valuable knowledge and gain a comprehensive insight into the debt collection business. I was always encouraged to take on new challenges and received the necessary support to expand my skills. As a result, I was able to continuously develop in my dynamic and exciting role and fully unleash my potential, which led me to rise from a junior controller to a business controller for our Buy Now Pay Later business within three years.
Development opportunities at all levels
How would I describe working at Riverty? Riverty offers a diverse range of opportunities for social, methodological, and personal development. The collaborative work environment, cross-functional organizational structure, and the diversity of products challenge and nurture social development. The varied topics in daily operations, the chance to contribute to different projects, and the wide range of training opportunities within the corporate environment contribute to continuous methodological development. As part of my personal growth, for example, I had the opportunity to participate in the Personal Development Program. In terms of content, I found the seminar series offered by the Controller Academy particularly enriching.
And what happens to me personally? It's about making the most of the many opportunities! I enjoy interacting with colleagues from other teams, functions, and countries. It no longer matters which subsidiary someone is employed in: We are Riverty – not just a brand, but also a large team that has the privilege to shape the future of the company together. And that motivates me.
On the way to becoming a major european fintech
Together as a team, we work to shape the future of the company and drive innovation. We are committed to creating technologies that improve people's financial lives. I look forward to continuing to make a positive contribution to the company's success and helping revolutionize the world of finance.
Find more content you are interested in
If you like to explore more about workplaces at Riverty, we invite you to use our Keyword Search to navigate through our career opportunities.