The First Female Mentoring at Riverty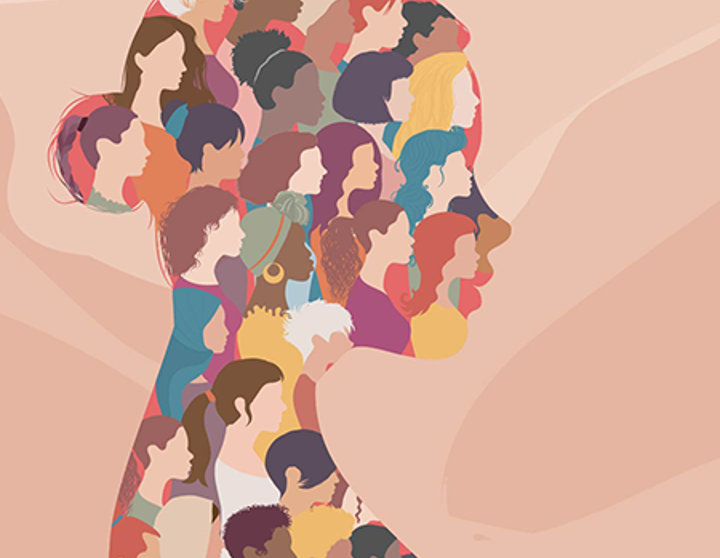 The corporate women's network and the Young Talent Management Team have jointly developed a mentoring program to give trainees and management associates the opportunity to be inspired by strong female personalities.
More female power at Riverty (former Arvato Financial Solutions)! This is the theme under which the Female Mentoring Program piloted two weeks ago. Together with the corporate women's network, the Young Talent Management Team created this format to connect motivated young professionals with successful and experienced career women. Although women in management positions are no longer uncommon, they still face challenges when it comes to climbing the career ladder. This makes it all the more important to encourage young women and put a female role model at their side.
"This program enables our trainees and management associates to learn from strong personalities in our women's network and grow beyond themselves. At the same time, mentoring can also take place in the opposite direction. Our mentors not only pass on their experience, but also learn from the mentees' knowledge," Carolin Wendelgaß, Senior Team Lead Young Talent Management, emphasizes and continues: "The members of the women's network know about the challenges you often face at the beginning of your career. Since they themselves have already been at this point in their career path, they can easily put themselves in the mentees' shoes and provide them with the best possible support."
The program
Over the next six months, the trainees and management associates will be accompanied by their mentors from the corporate women's network. A total of fourteen mentees and mentors are taking part in the pilot project. As part of the program, the pairs meet approximately every three weeks to discuss the mentee's personal and professional development or to consider how they can overcome current challenges in their day-to-day work. Ultimately, mutual benefits emerge from the mentoring program.
Marina Schulte, International Trainee HR, reports: " For me, the decision to participate in the mentoring program was made quickly. As a trainee, I am very much looking forward to learning from my mentor's experience, perspective and open feedback. I want to discover new ways of solving problems and want to grow both professionally and personally through the individual guidance."
Sophia Ristic, Management Associate BFS Health Finance, didn't have to think twice either. "The mentoring program offers a great opportunity to exchange views on personal issues and reflect on situations from today as well as the past together with the mentor."
But the mentoring program also has benefits for the mentors. After all, they have the chance to share their experiences and guide accompany the young talents on their career path. "I'm hoping that sharing some of my experiences to others will be helpful. I know that I could have done with some support like this as my career developed", Debbie Nolan, Local Unit Lead United Kingdom adds.
However, the mentors also have the opportunity to gain knowledge through their exchange with the mentees Ellen Kuder, Vice President Ecosystem Growth, explains: "I look forward to the mentoring program, because not only the mentees, but also we as mentors learn from it. That's the beauty of mentoring. It goes both ways. While they get to learn through our experiences, we get to learn through their expertise."
"With this program, we want to support young talents in their next career step and actively incorporate our experience as female senior managers in talent development. Of course, we plan to expand this format further," Silke Kull, Vice President Talent Management & Talent Acquisition, explains and continues, "However, it was important to us to gather initial experience with a small pilot group. And that is exactly what we are doing now."
Learn More!
We don't just stand up for women, we stand up for everyone! Read more about diversity on our Business Blog!