Transform Your Career: A Glimpse into Life at Riverty with Anna
Unlock the secret to a fulfilling fintech career in our latest employee story. Dive into Anna Albert's empowering journey at Riverty and discover how she's thriving in an inclusive, supportive, and growth-oriented environment.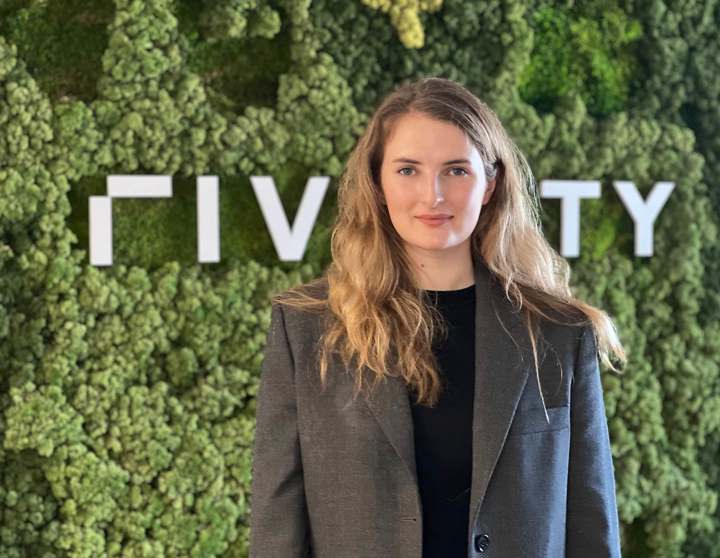 Navigating a Rewarding Journey in Product Management
My journey at Riverty has been nothing short of rewarding. As a Consumer Experience Product Manager, my role is to refine the consumer journey for our recurring payment product, ensuring a sustainable, clear, and transparent process.
Embracing a Vision for Consumer Empowerment
I believe in the vision of our product: "to build an economy where each consumer has a financially responsible way of subscribing to the service or product they desire." This idea sparks my enthusiasm every morning when I open my laptop and keeps my motivation running. I chose Riverty for the opportunity to build innovative products with ambitious goals.
Upholding Work-Life Balance in a Fast-Paced Industry
What truly sets Riverty apart is its genuine care for employees. I think work-life balance is common in Europe, however, in Ukraine the line between work and life was quite blurry. My personal time is respected here, enabling me to enjoy hobbies and maintain a healthy work-life balance. This equilibrium not only heightens my happiness but also invigorates my motivation and inspiration.
From Learning Opportunities to Leadership
Riverty has supported my professional growth by sponsoring my Data Product Management degree at Udacity and further support via a Data Science Principals course by Harvard Business School through the Bertelsmann Employee Scholarship Program. These opportunities have helped me leverage data for improved decision-making and iterative design. My colleagues, alongside our shared product vision, inspire me daily and we grow together by challenging each other and embracing feedback. Last but not least, I am very grateful for my manager who supports my ideas on learning and development, helping me boost my strengths.
In five years, I envision myself as a Group Product Manager, leading a team dedicated to empowering consumers and merchants while promoting sustainable economic growth.
Are you ready to join an employee-centric fintech that empowers you to create value and growth?
Find more content you are interested in
If you like to explore more about workplaces at Riverty, we invite you to use our Keyword Search to navigate through our career opportunities.