Forward-looking.
Strategic.
Adaptable.
Do you consider yourself the rock in the surf? The one who keeps a level head when things become uncertain? In Risk and Data, we think strategic and are always a step ahead – for the safety of our customers, or employees and our company. Together as a team, we are always ready to face whatever challenges come our way. With expertise. With trust. With efficiency.
About us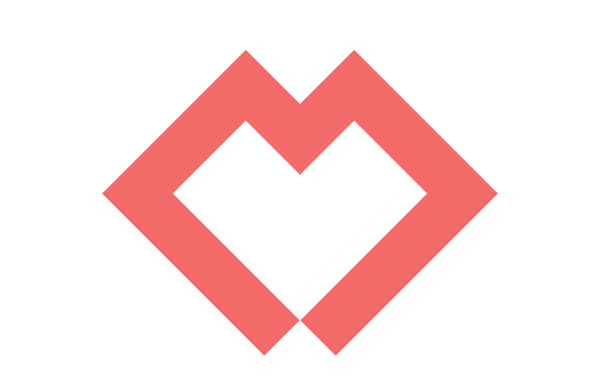 Who we are
Innovation. Dynamics. Passion. That is what characterizes us when analyzing data, estimating risks or reviewing legal matters. You like working in a team but also having your individual freedoms? No worries! Our teams operate with a high level of autonomy. We empower everyone to make their own decisions and take ownership of their work. Because everything we do starts with you!

How we work
Teamwork makes the dream work! Within a team of international experts we profit from a diverse range of experiences and perspectives, enabling us to tackle complex challenges with creativity and efficacy. You feel the urge to have the latest updates? We do, too! We are committed to staying at the forefront of the latest trends and techniques and foster a culture of continuous learning and development. With us, there is always something new to discover!
Meet our teams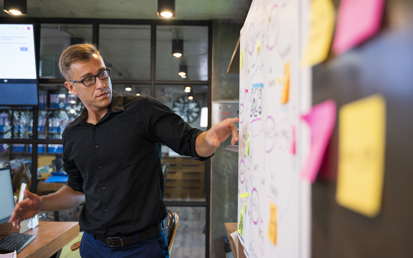 Risk
Think first, then act. Do your strengths include a sense of responsibility and adaptability? Awesome! Working hand in hand, our teams in Risk come up with efficient strategies and solutions to cope with the risk management at Riverty. We continuously pay attention to existing and future risk exposure in order to adapt our business model if necessary. Encouraging each other to think ahead enables us to predict risks and thus to react quickly. In Risk you have to be prepared for thrills again and again. But as the saying goes:No risk, no fun! Sustainably risk-robust – that is what we are aiming for to drive business growth.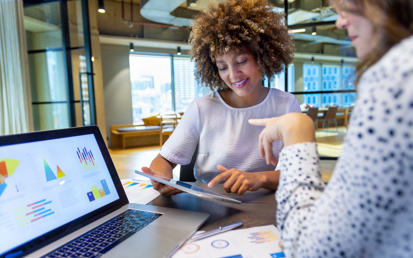 Data & Analytics
In our data & analytics job area you do not need to be afraid of monotonous and one-sided tasks. Whether it is in Data Engineering, Data Analysis or Data Science – we are always looking for the latest data and information. Because that is what enables us to become a data-driven organization. Our mindset? Data first! You have a knack for numbers? That's exactly what we are looking for! Help us detect the latest trends and problems in order to optimize our performance as the most human-centric fintech.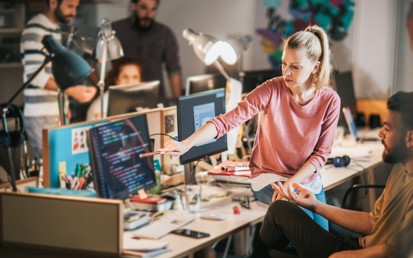 Legal & Compliance
Watch out! Working in an international organization like Riverty comes with responsibilities and legal regulations. When it comes to legal matters you can easily lose the overview. But to not despair – ask our compliance and legal teams! With their expertise and knowledge we are safeguarding the interests and reputations of Riverty at any time. Whether it is information security, data protection or legal requirements – our Teams have got it all sorted out. Coordination and organisation – that are our keys to a respectful work environment, in that everyone feels comfortable. You are not easily deterred and can also assert yourself if necessary? Fantastic! That is what we are looking for.
Your future colleagues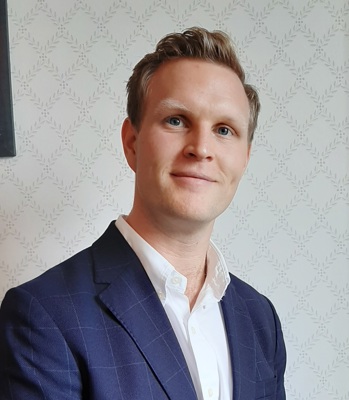 Frederik Thylén
Compliance Manager
"To be honest, working for Riverty is a blast and I enjoy every minute of it. The best thing is that every day is different and there is always something new happening around the corner. In addition, working in an international environment with so many competent colleagues is something I perceive as highly motivating and stimulating."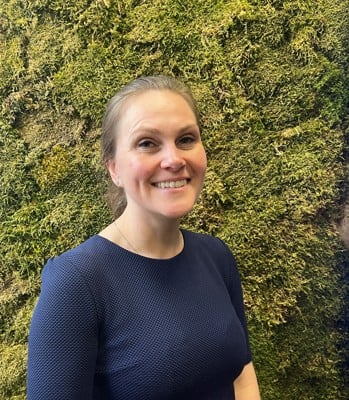 Tina Martinsson-Nygaard
Legal Counsel
"I really enjoy working at Riverty. There is always something new to learn by working with so many colleagues from other parts of the company with different backgrounds and perspectives. As a lawyer, I get to work in the exiting area where legal and commercial aspects meet and thus taking part in the direction our company is going."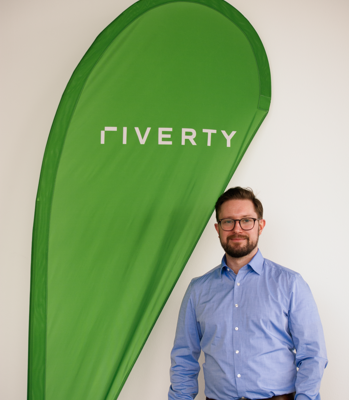 Matthew Adamson
Jr Data Analyst
"My work here gives me the opportunity to work in a diverse and international team. We take on challenging projects that combine technical analysis and collaboration with stakeholders across the company to ensure that our processes and decisions are as data-driven as possible."
Ali Gkiogkempakan
Working Student Risk Governance BNPL
"Riverty has provided me the opportunity to engage in the corporate world with the values of diversity, respect, and trust in a highly professional but also a warm, friendly working atmosphere. As a team, we value consensus in our operations and constantly learn from each other."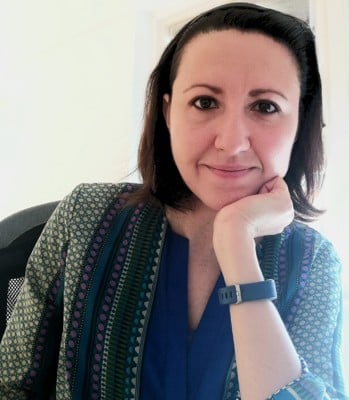 Chiara La China
Credit Risk Lead
"I truly enjoy working at Riverty, where Credit Risk is a very international team. It is all about helping to build solid and durable merchants and partnerships, working together with other departments and maximizing sales while controlling the associated risks. I also have the opportunity to work on crossfunctional projects and contribute to shaping our product offering. That is why I often say that being a Risk manager at Riverty feels like being Spiderman every day 😉"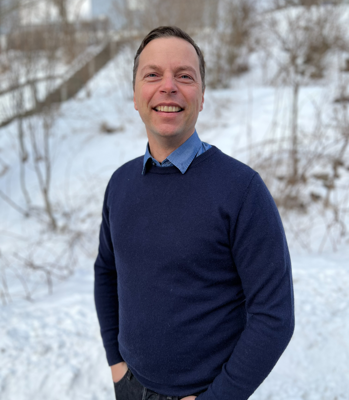 Arne Aas
Data Science Lead
"What I really like about working at Riverty is the strength of my team. We are working on state-of-the-art machine learning models with near real-time predictions for our online payment solutions. To pull this off, we need every member of the team, from data engineers and data scientists to experts on creating production quality code. In order to succeed with machine learning in production, you need a very diverse and strong team! This is what I have built at Riverty."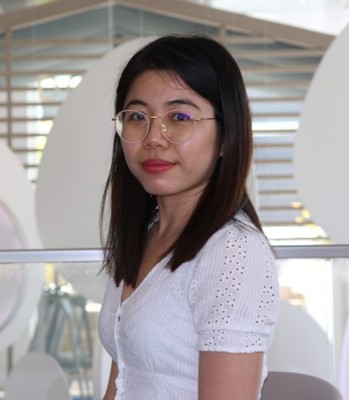 Marie-Noel Chanthavong
Data Scientist
"I enjoy working at Rivery, as it provides me with the opportunity to work in the finance field, thereby enabling me to challenge myself, enhance my professional skills, and broaden my knowledge. The work environment is characterized by an international outlook. The team members are dynamic and imbued with a team-oriented mindset, which presents us with a chance to grow together."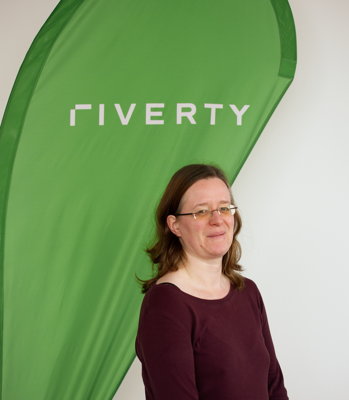 Susanne Rosenberg
Data Analyst
"I enjoy working as a data analyst. Especially in a large company, the work is very varied. You have to deal with many different departments, so the work never gets monotonous. Data analysis in particular is the department through which employees from other areas get 'closer' to each other."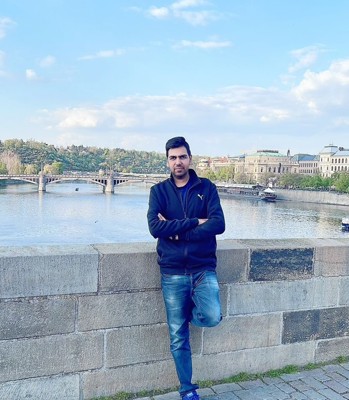 Rishu Goel
Risk Analytics & Steering Lead
"Working in a company that values human-centered design and places a strong emphasis on understanding our customers' needs and desires, allows me to approach my work with empathy and a deep sense of purpose. As a member of the Customer risk team, I get to directly contribute to our human centric approach of making a real difference in the lives of our customers by providing them the financial liberty in a secured manner. Finally, being part of a team that is dedicated to creating a positive impact on the world, not just through our products and services, but also through our values and culture, makes me feel proud to be part of the organization and motivates me to do my best work every day."