Webwinkel Vakdagen 2023
PAST EVENT Wed Mar 29 2023 - Thu Mar 30 2023
Jaarbeurs Utrecht, Netherlands - stand 260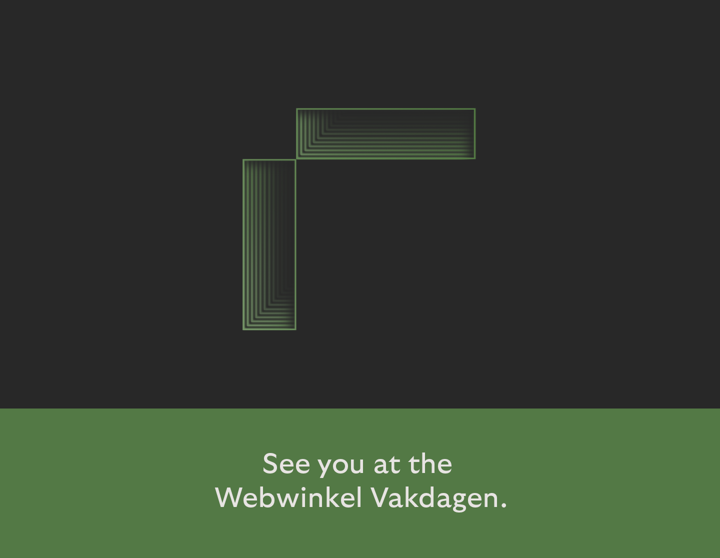 AfterPay is now Riverty.

Riverty is a FinTech company that offers a new perspective on financial solutions. Our goal is to be more integrated, modern and the most human-centric Fintech. With our flexible payment options, online tools, financial insight and support, consumers gain more control over their payments. Our services enable merchants to offer a wide range of payment options, increase customer loyalty and conversion. More than 30 million consumers already choose Riverty as a payment method in their checkout – and over 20,000 (web) stores are on board as well. Are you the next one?
Let's catch up at Webwinkel Vakdagen. Visit us at stand 260.

Grab a coffee, meet our exerts and let's exchange on how we can drive your growth.
And be curious – YOU will change your perspective as well. But this is something you need to discover on site…
Why Riverty BNPL?
We are here to make brands shine across all our touchpoints. It's all about our merchants. Riverty offers benefits for the entire business: higher conversion, higher loyalty and higher order value.

Did you know that:
1 in 5 heavy shoppers
prefer BNPL
and value a BNPL payment option in checkout.
---
26% of active shoppers
enjoy the freedom
to decide how and when to pay for their purchases.
---
43% of 18- to 39-year-olds
seek BNPL
for making online purchases.
---
We offer the full payment value chain for you and your customers: