Payment solutions for carefree mobility.
Effortless customer experience, no default risk.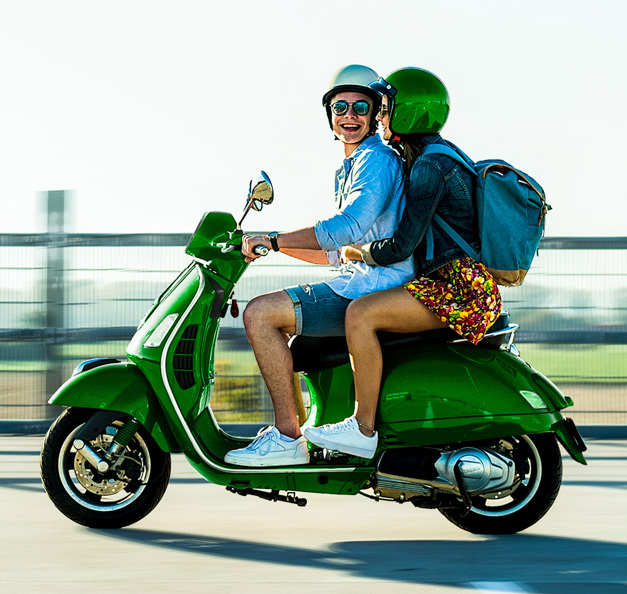 Transforming Mobility Payments for you & your customers
The landscape of mobility is undergoing a transformative shift, driven by sustainability, micromobility and adaptable solutions. At Riverty, we specialize in providing customer-centric payment solutions tailored for the mobility sector. Our payment solutions empower your customers by offering them the freedom to utilize mobility services and conveniently settle their payments later.
Smooth customer experience. No risk for merchants. Explore the advantages at a glance:
Get the best payment solution for mobility
We are proud of collaborating with prominent brands in the European mobility market.
Secured SEPA Direct Debit
This payment method is the most preferred choice for mobility-related transactions in the Netherlands, Germany, Austria and Switzerland. We offer a secure way to pay for trips and parking, enabling recurring payments.

With an authorization from the customer's bank account, the hassle of return payments is a thing of the past; Riverty takes care of all transactions, ensuring convenience and peace of mind.

• One-click checkout: Boost conversion rates and build customer loyalty.
• Quick fix: Streamlined processes with no administrative hassles.
• Risk transfer: Riverty assumes all credit and fraud risks, safeguarding merchants.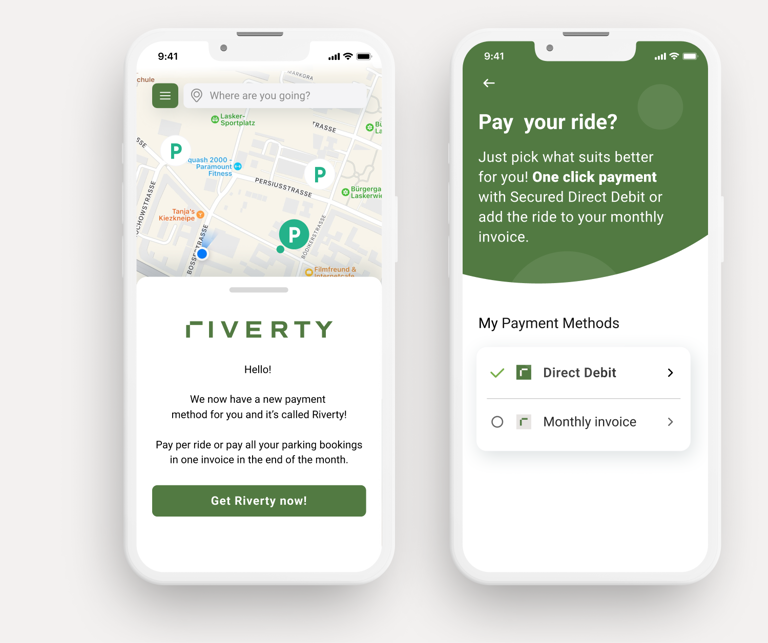 Consolidated invoice
A consolidated invoice provides customers a transparent overview of their spending in a specific time period. This also prevents overdue accounts. It proves especially beneficial for continuous usage of mobility services or subscription-based models.

• Consolidated invoice: Customers enjoy the convenience of a single invoice covering all transactions.
• Seamless integration: Using the merchant's brand ensures a consistent customer experience.
• Frictionless experience: Riverty bundles trips and parking transactions, minimizing friction and maximizing retention.
• Data exchange: All individual transactions are sent to Riverty via an API.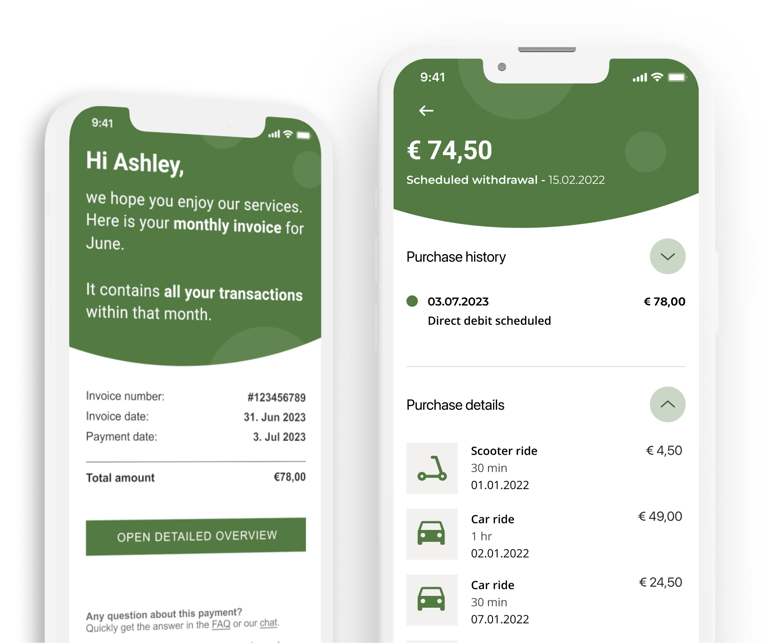 Combination of Secured SEPA Direct Debit and Consolidated Invoice
Customers have the flexibility to pay the consolidated invoice through direct debit or manually via the MyRiverty app using local payment methods.
As one of the world's most popular providers of innovative and flexible payment solutions, Riverty is an obvious partner.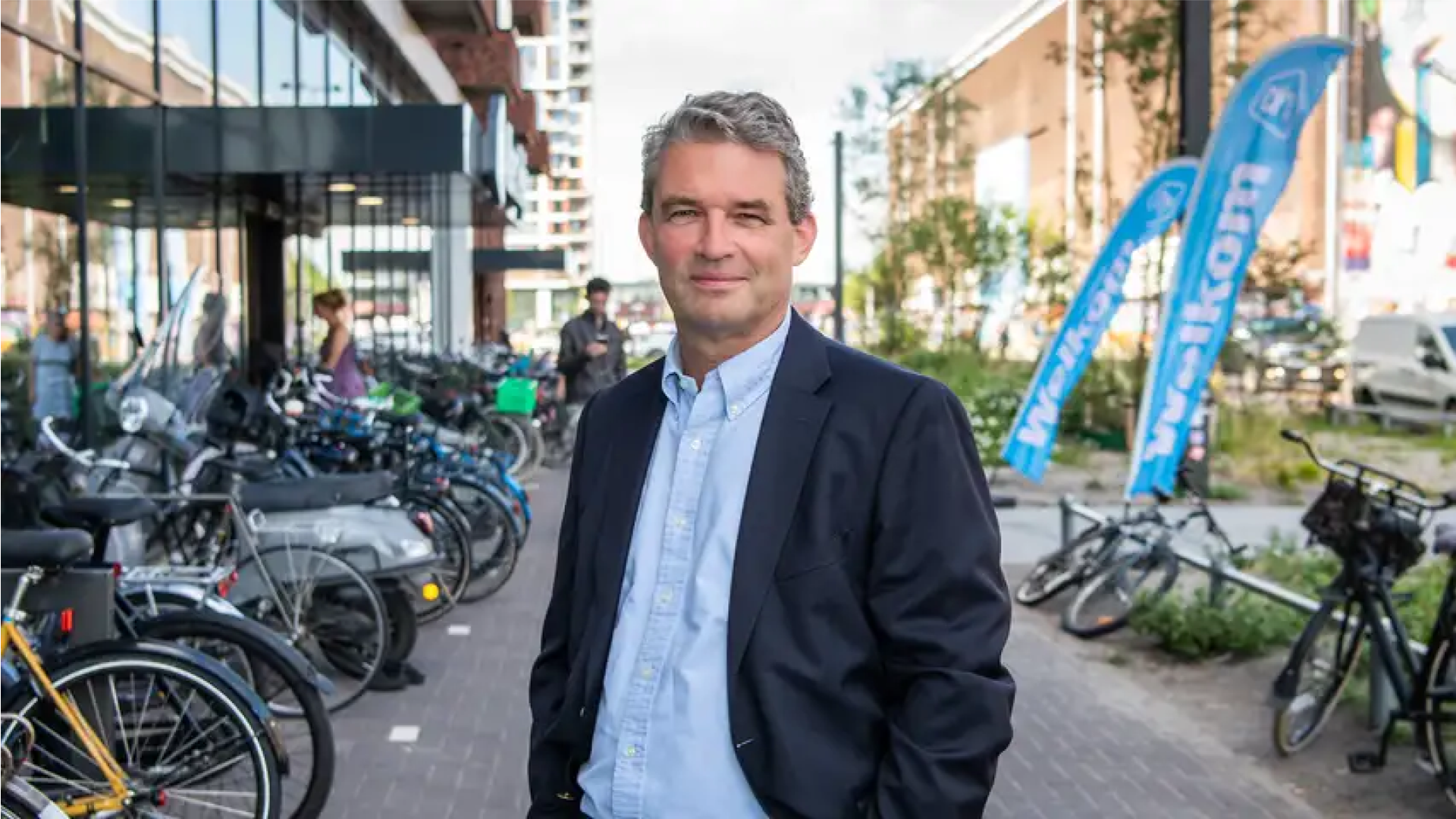 Marius Koerselman
Country Director EasyPark Nederland
Ready to get started?
Want to know more about customer-oriented payment solutions for your mobility services?
We are happy to contact you.
Contact Details
Beaudine Vermeulen
Business Development Manager